In A Long-Term Marriage? Tips For Getting A Divorce In Fort Lauderdale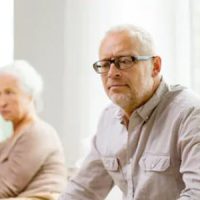 After being with the same person for multiple decades, getting a divorce is daunting. In addition to the emotions involved, there are practical matters to consider. Our Fort Lauderdale divorce attorney explains the process and offers tips for people facing this situation.
The Process For Getting A Divorce After A Long-Term Marriage
The legal process for getting a divorce in Fort Lauderdale is basically the same, whether you are in a long-term marriage or have only been with your spouse for several years. Steps you will need to take include:
Either you or your spouse must file a divorce petition through the Broward County Family Court and have it served on your partner;
You schedule a preliminary hearing before a family court judge, who will review the circumstances surrounding your case;
You must address important issues, such as division of marital property, assets, and debts, child time-sharing, and any child or spousal support that must be paid;
Either negotiate a settlement or have a judge decide the above matters before a final court order is issued in your case.
While the process of getting a divorce is similar regardless of how long you have been with your partner, resolving issues pertaining to marital property and spousal support is likely to be more complex in a divorce after a long-term marriage.
Tips To Help In Resolving Your Divorce Case
If you are considering getting a divorce after a long-term marriage, it is important to discuss your case with our experienced Fort Lauderdale divorce attorney. We can protect your rights and guide you in the laws that apply under the Florida Statutes, with the goal of getting the best possible outcome in your case. The following are tips to help in resolving important issues:
Make a thorough inventory of all marital property: Include any homes, vacation properties, or other real estate, all household furnishings, artwork, antiques, personal items, cars, boats, or other recreational vehicles.
List and determine the worth of other marital assets: This includes funds in bank accounts, shares in businesses, investments, and online assets.
Include retirement benefits: In addition to being entitled to a portion of your spouse's pension or other retirement benefits, you may also be entitled to money through Social Security.
Consider your rights regarding spousal support: You may be entitled to spousal support payments if you make less than your spouse or sacrificed your own career for the marriage.
Protect your standard of living: When filling out financial declarations detailing your expenses, be accurate in reflecting your lifestyle during the marriage. You are entitled to maintain this same standard of living in the aftermath of your divorce.
Request A Consultation With Our Fort Lauderdale Divorce Attorney
When getting a divorce after a long-term marriage, you need someone you can trust to make sure your rights and best interests are protected. To get the professional legal representation you need, reach out to Fort Lauderdale divorce attorney Vanessa L. Prieto. Call or contact us online to request a consultation today.
Sources:
browardclerk.org/Divisions/Family
leg.state.fl.us/statutes/index.cfm?App_mode=Display_Statute&URL=0000-0099/0061/0061.html