Child Time-Sharing Strategies For Parents Of Small Children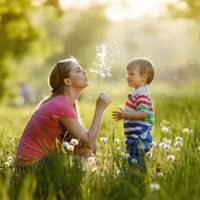 Parenting small children is hard enough when a couple lives together. Unfortunately, when they are divorced or otherwise not in a relationship, it can be particularly challenging. Child time-sharing arrangements in Fort Lauderdale are generally made in these situations.  Our Fort Lauderdale child time sharing attorney offers strategies to protect parents and their little ones in creating these plans. 
Making Child Time-Sharing Arrangements In Fort Lauderdale
If you are a parent who is divorced or unmarried in Fort Lauderdale, the best way to protect yourself and your child is to get a formal child time-sharing order. Under the Florida Statutes, parenting plans are generally encouraged that allows both parties to remain active and engaged in a child's life.
In making child time-sharing arrangements, the top priority for the court is protecting the child's best interests. This is particularly true in matters impacting young children, as they cannot speak for themselves. Factors the judge is likely to consider before approving any parenting plans include:
The age of the child;
The role each parent has played in the child's life up to this point;
Each parent's proven ability to provide for the child's needs;
The ability of both parties to cooperate with the other in implementing a parenting plan;
The distance between their homes, their work schedules, and other practical considerations.
Even if you and the other parent are able to reach a mutual agreement regarding child time-sharing, it is still a good idea to enlist the help of an experienced Fort Lauderdale family court attorney in getting a formal court order issued.
Strategies For Parenting Plans When You Have Small Children
Parenting plans in Fort Lauderdale are fairly detailed and explain the rights and obligations of each parent when it comes to caring for the child. If you will need to create a parenting plan and have small children, the following are strategies that can help in protecting both you and them:
Make the child's schedule a top priority: Small children depend on regular feedings, naps, and bedtimes to maintain their equilibrium. Work any arrangements you make around their schedules.
Factor in child care: Most parents have to work, even when their children are small. Daycare and other arrangements are a major issue. Be sure these plans and alternate or backup arrangements are negotiated in your parenting plan.
Be reasonable regarding holidays, birthdays, and other special occasions: While you may be able to divide time on special occasions between both parents' homes when you have older children, little ones are generally not as flexible and require special accommodations.
Discuss any concerns with our Fort Lauderdale child time-sharing attorney: If you have any concerns or doubts about the other parent's ability to provide for your child, discuss these with your attorney at once.
Contact Our Fort Lauderdale Child Time-Sharing Attorney Today
Fort Lauderdale child custody attorney Vanessa L. Prieto provides the caring support and trusted legal guidance you need in creating parenting plans for small children. To request a consultation, call or contact us online today.
Sources:
leg.state.fl.us/statutes/index.cfm?App_mode=Display_Statute&URL=0000-0099/0061/Sections/0061.13.html#:~:text=change%20of%20circumstances.-,1.,%2C%20and%20joys%2C%20of%20childrearing.
flcourts.org/content/download/403367/file/995a.pdf