Do-It-Yourself Estate Planning Tips When Going Through A Divorce In Fort Lauderdale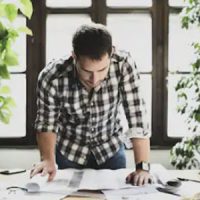 As a married couple, you and your partner likely made provisions in case the unexpected happened. Getting a divorce changes this situation. Our Fort Lauderdale divorce attorney offers some simple estate planning tips you can implement on your own and advice on when to seek legal help.
Estate Planning Tasks During Divorce
Spouses have certain rights when it comes to their partners, such as in making certain decisions on their behalf and in inheriting property and assets. Under the Florida Statutes, this all changes after a divorce. However, during divorce proceedings you are still considered legally married, which is one of the reasons why you need to address estate planning as soon as possible.
You may have created estate planning documents during your marriage, such as a will, trust, and powers of attorney. When getting a divorce, it is important to review and update all of these documents. You will need an experienced estate planning attorney to help, but there are some tasks you can complete on your own:
Create a list of all your property and assets.
Having a complete and thorough list of all marital property and assets is important when getting a divorce and in dealing with property division. In the aftermath of a settlement, you will want to create an updated inventory to use in creating a will and other estate planning documents.
Change life insurance policies.
Life insurance provides for your loved ones and allows them to avoid potentially lengthy probate court proceedings. If you have a policy in place, make sure to update your beneficiaries. This can easily be done by contacting your insurance company. Check beneficiary designations for any policies your spouse is required to take out as part of a divorce settlement as well.
Check bank designations.
When considering a divorce, it is a good idea to open up your own private bank account. You can designate these as 'payable on death' allowing children or others to access funds immediately. Check beneficiary designations for any remaining joint accounts and consider closing these as soon as possible. 
Update advance directives.
Advance directives convey the type of medical interventions you desire and your wishes regarding end-of-life care. They can also authorize someone you trust to make important medical decisions on your behalf if you are incapacitated. You may not have felt the need for these documents during your marriage, but you should consider them now that you are getting a divorce. Florida Health Finders provides additional information and access to all forms. 
Request A Consultation With Our Fort Lauderdale Divorce Attorney
There are potentially complex legal issues that can arise during and after divorce. To ensure you are protected, get the professional legal help you need. At the law office of Vanessa L. Prieto, we can advise you on some of the changes you will want to make in regards to estate planning and other important matters. To request a consultation, give us a call or contact our Fort Lauderdale divorce attorney online today.
Sources:
floridahealthfinder.gov/reports-guides/advance-directives.aspx
leg.state.fl.us/statutes/index.cfm?App_mode=Display_Statute&URL=0000-0099/0061/0061.html