Practical Tips From Celebrity Prenups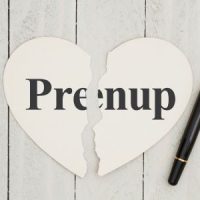 Celebrity marriages generally do not have a long shelf life. As a result, it is standard practice to put a carefully thought out prenuptial agreement in place. Prenups are not just for the rich and famous, though. The following explains more about the benefits of a prenup and provides practical tips from three celebrity couples.
What Is A Prenuptial Agreement?
A prenuptial agreement is a legally binding contract that a couple enters into, which goes into effect once they are married. Under the Florida Statutes, it provides full disclosure of individual assets and debts, while including provisions in the event of a divorce.
Couples are often reluctant to bring up the idea of a prenup, thinking that it has negative connotations about the relationship. The fact is a prenuptial agreement can actually help strengthen a marriage in the following ways:
Sets the stage for open and honest discussions about money;
Provides realistic expectations regarding the couple's married lifestyle;
Helps in clarifying financial goals for the future;
Discloses potential financial problems, which could become an issue later.
Lessons We Can Learn From Celebrity Prenups
Celebrity couples tend to be larger than life and their prenups often contain unique provisions. Radar Online details some of the craziest celebrity prenups, over half of which are from couples who are no longer together. However, there are some enduring marriages on the list and provisions within their prenuptial agreements provide important lessons:
Jessica Biel and Justin Timberlake: When a partner cheats, it can be difficult to rebuild trust. The Biel/Timberlake prenup contains a provision granting her half a million dollars in the event he has an affair. While this exact amount is not realistic for most people, putting adultery penalties in a prenup or creating a postnuptial agreement once an affair occurs is common practice and provides important protections.
Nicole Kidman and Keith Urban: Kidman and Urban reportedly have a strong marriage but in the early days, she was concerned about the fact that he was a recovering addict/alcoholic. No doubt, problems with addiction are common but can make building any type of financial security in your marriage impossible. To protect herself, Kidman included a provision protecting her against any type of personal or financial liability in the event Urban relapses.  
Beyonce and Jay-Z: Rights regarding children and child support payments may not be included as part of a prenuptial agreement in Florida, or in most other states. However, Beyonce's prenup gets around this by including a provision in which she gets $5 million dollars for each child born during the marriage. This is on top of any child support payments Jay-Z might be required to make in the event of a divorce and helps ensure her children are provided for.
Contact Our Fort Lauderdale Prenuptial Agreement Attorney
At the law office of Vanessa L. Prieto, we can provide practical guidance in creating a prenuptial agreement that provides protection while helping strengthen your future marriage. To schedule a consultation with our Fort Lauderdale family attorney, call or contact us online today.
Resources:
leg.state.fl.us/Statutes/index.cfm?App_mode=Display_Statute&URL=0000-0099/0061/Sections/0061.079.html
radaronline.com/photos/20-crazy-celebrity-prenups-that-will-make-you-rethink-your-marriage/