Is a Simplified Divorce or Marital Settlement Right for You?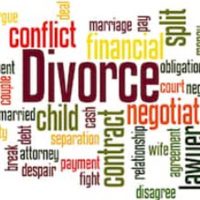 Going through a divorce does not have to be a long, contentious, drawn-out, or expensive process. Provided there are no complex issues in your case or you and your spouse can reach mutual agreements on how to resolve them, your divorce can be resolved in a matter of months, allowing you to move on with your life. Our Fort Lauderdale divorce attorney outlines two processes that may work, depending on your situation.
Simple Dissolution of Marriage
You have likely heard horror stories about couples whose divorce proceedings dragged on for long periods. Cases in which couples have fierce disagreements regarding money, property, or the care of children can result in lengthy negotiations with attorneys, time-consuming court hearings and mediation sessions, long delays, and ultimately a large legal bill. Not all divorces need to go this way.
Under the Florida Statutes, you and your spouse may be entitled to a simple dissolution of marriage. While you should still consult with an experienced divorce attorney and have them file the appropriate legal documents, this can allow your case to be resolved with a minimum amount of time, money, and effort. Conditions under which this may be an option include:
Both you and your spouse agree on getting a divorce;
You do not own significant amounts of marital property, assets, or debts;
You do not have any children from the marriage;
There are no disagreements regarding the terms of the divorce.
Provided your simplified divorce is filed properly, you may be able to get a final divorce order in as little as two to three months.
Marital Settlement Agreement (MSA)
Even if you and your spouse do not meet all of the criteria for a simplified divorce, there is an option that can allow you to complete the divorce process with a minimum amount of effort, expense, and animosity. A marital settlement agreement is when both parties are able, with the help of their attorneys, to negotiate the terms. While this may take several months, it can avoid lengthy legal battles and the long wait for numerous hearings to be scheduled.
Our Fort Lauderdale attorney can work with you to draft an MSA that is agreeable to you and the other party involved. Once signed by both of you, it can then be submitted to the judge in your case, who will issue a final order based on the terms you negotiated. Issues which can be addressed through an MSA include:
Rights to marital property, such as homes, cars, and furnishings, will be divided;
Rights to savings, investments, retirement funds, and other accounts;
Agreements regarding marital debts;
Agreements for payment of spousal support;
Arrangements regarding parenting plans and any child support that will be paid.
Contact Us Today for Help
As an experienced Fort Lauderdale divorce attorney, Vanessa L. Prieto provides the trusted legal guidance you need to resolve your divorce case in the most effective and efficient manner possible. Call or contact our office online to schedule a consultation today.
Resource:
flcourts.org/content/download/403044/3456598/902f1.pdf
https://www.vanessaprietolaw.com/dealing-with-threats-intimidation-and-other-bullying-behaviors-in-divorce-proceedings/