Is Getting An Online Divorce In Fort Lauderdale A Good Idea?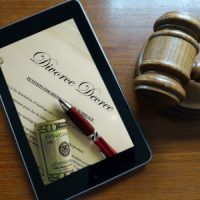 After making the difficult decision to get a divorce, you may be eager to get it over with. Online divorce in Florida offers a fast and cost-effective option. However, it is generally in your best interests to at least consult with a professional first. Our Fort Lauderdale divorce lawyer explains the process of filing online and why, for many people, it is not a good idea.
Online Divorce In Florida
An August 30, 2022 Market Watch report provided instructions on getting an online divorce. Florida is one of the few states to offer it. It may be available for couples seeking a Simplified Dissolution of Marriage. Under the Florida Statutes, this involves divorce cases in which there are no children and no significant amounts of marital property or assets. Online divorce may also be an option for couples in uncontested cases, where both parties agree on the terms.
How do you file for an online divorce? The first step is meeting residency requirements. You must submit a driver's license or a sworn affidavit stating you have lived in the state for at least six months. Additional steps include:
Screening for issues that can only be resolved in court, such as disputes over marital property and child time sharing or accusations of domestic violence;
Submitting information about your case, such as when you were married, total marital income or assets, children,, and reasons for filing for divorce;
Printing documents generated via the online service, including a divorce petition and financial affidavits;
Filing these documents with the local family court.
Why Getting Professional Legal Guidance Is In Your Best Interests 
The Market Watch article described an online divorce as easier and more cost-effective than hiring a divorce lawyer and taking your case to court. However, it failed to list some of the many drawbacks. These include:
The odds of making errors in completing divorce-related documents and filing them with the court;
Failing to factor in marital misconduct or address pertinent issues in a contested divorce;
Failing to thoroughly address matters pertaining to children, which includes rights regarding child time sharing and parenting class requirements;
Not identifying or including all marital property and assets, which impacts your rights in a settlement;
Not getting the maximum amount you are entitled to in regards to spousal support and retirement benefits.
In a DIY, online divorce in Florida, the odds of overlooking important issues or making mistakes is high. This could end up costing you both time and money in the long run, while impacting your rights, your relationships with children, and your overall financial security for years to come.
Discuss Your Case With Our Fort Lauderdale Divorce Lawyer
Divorce proceedings have the potential to impact your lifestyle and overall wellbeing for years into the future. To protect your rights, consult with our experienced Fort Lauderdale divorce lawyer. Call or contact the law offices of Vanessa L. Prieto online and request a consultation to discuss your case today.
Sources:
marketwatch.com/picks/guides/legal-services/getting-an-online-divorce-in-florida-a-legal-guide/
leg.state.fl.us/Statutes/index.cfm?App_mode=Display_Statute&URL=0000-0099/0061/0061.html