Isolation: A Common Tactic In Cases Of Domestic Violence In Fort Lauderdale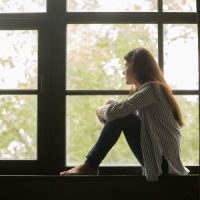 Domestic violence in Fort Lauderdale can take a variety of forms. One tactic abusers often use to control victims is isolation. It can also be one of the first signs that a relationship is about to become abusive. Our Fort Lauderdale domestic violence lawyer explains common signs and how to get the help you need in this situation.
Isolation As A Form of Domestic Violence In Fort Lauderdale
According to the Florida Department of Children and Families, over 100,000 cases of domestic violence are reported each year. Hundreds of thousands of others are likely to go unreported. One of the key factors in most of these situations is the abusers ability to make victims feel isolated from their family and friends.
For an abuser, domestic violence is about maintaining control. Attempts to isolate you are often one of the first signs that a relationship may become physically, emotionally, or sexually abusive. Isolation includes:
Disparaging your family and friends and limiting the time you spend with them;
Fighting with you and putting you do when you want to go out or try new things;
Being overly jealous or possessive, accusing you of cheating or other behaviors;
Embarrassing you through put-downs in social situations;
Spreading lies or general misinformation about you to others;
Making you feel uncomfortable about having people to your home or even talking on the telephone;
Creating doubts about the loyalty and motives of co-workers or other people in your life.
Getting Protection From An Abuser 
Under the Florida Statutes, domestic violence applies to acts committed against a spouse, child, other family member, or person living in your home. It refers to physical violence, such as hitting, punching, or pushing, as well as stalking, harassment, false imprisonment, and kidnapping.
Isolation of victims is often subtle at first and may occur prior to any of the above actions, which all carry serious criminal penalties. As a result, many victims are unsure of what to do when faced with this situation. As an experienced Fort Lauderdale domestic violence lawyer, we recommend taking the following steps:
Begin keeping a journal, documenting your feelings and what occurs in the relationship;
Confide with friends and family about what it going on;
Continue attending social functions and keeping in touch with people, regardless of what your spouse says;
Reach out to local domestic violence agencies, who can provide practical help and support;
Develop an emergency safety plan, in the event the situation escalates;
Notify police immediately if your spouse makes physical threats, becomes verbally abusive, or takes other actions that put your safety and well-being in jeopardy.
Contact Our Fort Lauderdale Domestic Violence Lawyer
As an experienced Fort Lauderdale domestic violence lawyer, Vanessa L. Prieto provides the caring support and trusted legal guidance you need when facing an abusive situation. She can guide you in ways to protect yourself, including getting a restraining order. Call or contact us online today to request a confidential consultation.
Sources:
myflfamilies.com/service-programs/domestic-violence/statistics.shtml
.leg.state.fl.us/Statutes/index.cfm?App_mode=Display_Statute&Search_String=&URL=0700-0799/0741/Sections/0741.28.html