Is It Better For Children If Parents Stay Together Instead Of Filing For Divorce In Fort Lauderdale?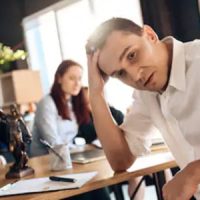 Parents who are considering a divorce in Fort Lauderdale often wonder if they should remain together for the sake of their children. Our Fort Lauderdale family lawyer explains how living in a home where the parents are unhappy works against your child's best interests in the long run. Honest communication and cooperation in creating child time-sharing arrangements is generally the better option.
Staying Together Often A Short-Term Solution To A Long-Term Problem
Remaining in an unhappy marriage for the sake of your children may seem like the best and most selfless thing a parent can do. However, while it may work short term, it can create serious problems in the long run.
Psychology Today reports that being exposed to constant bickering, resentment between spouses, and a general feeling of coldness and contention can negatively impact child in the following ways:
Creates fear and insecurity;
Fosters distrust due to denial of the facts surrounding the situation;
Causes feelings of shame and guilt, wondering whether they are responsible for their parent's unhappiness;
Portrays an unhappy depiction of marriage, potentially impacting the child's future relationships.
Protecting Your Child's Best Interests In A Fort Lauderdale Divorce
An unhappy marriage negatively impacts everyone in the home, including the couple's children. Rather than sacrificing your own health and well-being for the sake of some ideal, better to face the facts and make the best of a difficult situation.
When filing for a divorce in Fort Lauderdale in which there are children involved, the Florida Statutes generally encourage child time-sharing arrangements. This allows both parents to remain active and involved in their child's life, even though they may not be living together.
Putting your child's best interests first and cooperating with the other parent in negotiating a parenting plan benefits everyone involved. Other ways you can protect your children while still going through a divorce include:
Communicate openly and honestly: While there are obvious details you should not share, it is important to communicate with children about problems in your home.
Tell them first: They should be the first people to know once you decide to divorce.
Present a united front: If possible, tell your children together.
Emphasize they are not to blame: Children tend to blame themselves for everything. Emphasize that you both love them and that they are not responsible in any way.
Allow them to express their feelings: Validate them and provide reassurance while allowing them to express feelings of anger, sadness, and fear.
Get their input: When creating a parenting plan, consider their schedules and, if age-appropriate, get their input in making any arrangements.
Our Fort Lauderdale Family Lawyer Is Here To Help 
Divorce represents one of the most difficult times for a family. At the law office of Vanessa L. Prieto, we are here to help, providing the caring support and trusted legal guidance needed throughout the process. Call or contact our Fort Lauderdale family lawyer and request a consultation today.
Sources:
psychologytoday.com/us/blog/going-beyond-intelligence/201905/should-you-stay-together-only-the-kids
leg.state.fl.us/statutes/index.cfm?App_mode=Display_Statute&URL=0000-0099/0061/Sections/0061.13.html