Johnny Depp Lawsuit Raises Serious Issues Concerning Domestic Violence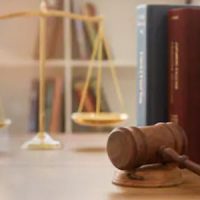 Domestic violence in Fort Lauderdale poses a serious public health threat. Despite being unfortunately common, it is a topic that rarely gets discussed publicly. The only time it makes headlines is when tragedy strikes. That is until the recent Johnny Depp defamation lawsuit.
Since filing a lawsuit against his former wife claiming she made false domestic violence accusations against him, the case has captured the nation's attention. More than just celebrity gossip, the situation raises serious issues concerning domestic violence, which are likely to be familiar to people struggling in abusive relationships.
Lawsuit Calls Attention To Common Issues In Domestic Violence Cases
People experiencing domestic violence in a relationship often feel alone and isolated from others. Unfortunately, the situation is alarmingly common. According to statistics from the National Council Against Domestic Violence (NCADV), roughly one out of every three women and one in four men experience abuse at the hands of a romantic partner at some point in their lives. Johnny Depp's recent defamation lawsuit call attention to the problems and raises four common issues:
False Domestic Violence Accusations
In the Johnny Depp lawsuit the actor claims his ex-wife, Amber Heard, made false domestic violence accusations against him that ended up ruining his career. While this type of claim is common, it is less likely to happen than most people think.
According to Psychology Today, only a small percentage of abuse claims are false. When they do occur, they are typically made against men and are used to either ruin their reputation or to get a more favorable result in divorce court.
Not Believing Victims
A far more serious and commonplace problem is not believing victims of domestic violence. As illustrated in the Depp case and in online comments, people can be influenced by their public perceptions of an abuser. As a result, they may accuse a victim of lying for personal gain, question why they stayed in the relationship, or claim their attitude and behavior aggravated the situation.
The Role Drugs and Alcohol Play In Domestic Violence
One fact not disputed is the role drugs and alcohol played in the couple's marital problems. Alcohol abuse and drug addiction are common factors in Fort Lauderdale domestic violence cases. When a partner with abusive tendencies is under the influence, the situation is more likely to escalate.
Challenges In Moving On With Your Life
The marriage between Johnny Depp and Amber Heard broke up in May of 2016. Six years later, both are still struggling to move on with their lives. This is typically in abusive relationships and one of the reasons it is important to get legal help.
Reach Out To Our Fort Lauderdale Domestic Violence Attorney
If you are struggling with an abusive partner, Fort Lauderdale domestic violence attorney Vanessa L. Prieto can provide the caring support and trusted legal guidance you need to protect yourself. Reach out and call or contact our office online to request a confidential consultation today.
Sources:
ncadv.org/STATISTICS
ew.com/celebrity/biggest-bombshells-johnny-depp-defamation-trial-amber-heard/
psychologytoday.com/us/blog/invisible-bruises/202204/when-allegations-domestic-violence-are-used-weapon