The Importance Of Uncovering Hidden Assets In Fort Lauderdale Divorce Proceedings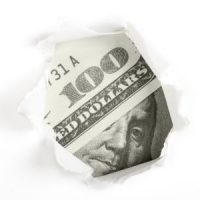 Important financial matters are addressed in Fort Lauderdale divorce proceedings. Arrangements negotiated as part of a settlement or dictated through a final divorce order have the potential to impact you for years into the future. A thorough disclosure of all individual and marital assets plays an important role in this process. Fort Lauderdale divorce attorney Vanessa L. Prieto explains how to uncover hidden assets and the impacts they could have on your case.
How Hidden Assets Impact Divorce In Fort Lauderdale
Florida Family Court rules require couples seeking a divorce in Fort Lauderdale to submit financial affidavits detailing all their individual and marital assets. Marital assets include any property, cars, personal belongings, income, financial accounts, or benefits that you or your spouse have earned, acquired, or otherwise accumulated during your marriage. These are then used in determining financial arrangements during divorce proceedings.
Hiding assets are those your spouse does not disclose on financial affidavits submitted to the court. This can impact your rights in the following divorce-related matters:
Equitable division of marital property: The Florida Statutes dictate the equitable division of marital property in a divorce. Hidden assets could prevent you from receiving your fair share.
Spousal support and maintenance: If you make considerably less than your spouse, you may be entitled to spousal support (otherwise known as alimony) both during and after divorce proceedings. If your spouse hides income or assets, it could reduce the amount you receive.
Child support: Child support payments are based both on the amount of time the child spends in each parent's home and the parent's individual income. In this case, hidden assets could adversely impact your ability to provide for your children.
Common Hidden Assets In Divorce
Hidden assets are very common in contentious divorce proceedings and cases in which the couples have a high net worth. However, it is something to watch out for in any type of divorce case. Common types of hidden assets include:
Property titles in other people's names;
Collectibles, antiques, or other items of value stored with family or friends;
Undisclosed income or profits from businesses;
Money kept in separate financial accounts or online.
Kiplinger warns that online cryptocurrencies, such as Bitcoin, provide an easy way to hide assets in a divorce. In uncovering hidden assets, common places to look include online, as well as on old pay stubs, past tax returns, and property records.
Discuss Your Case With Our Fort Lauderdale Divorce Attorney
Hidden assets can have a major impact on your rights in divorce and your ability to financially recover in the aftermath. At the law office of Vanessa L. Prieto, we take the steps needed in uncovering hidden assets, making sure you get the maximum amount you are entitled to in any divorce settlements or final orders. To discuss your case and the options available, give us a call or contact our Fort Lauderdale divorce attorney online and request a consultation today.
Sources:
flcourts.org/content/download/403038/file/902c.pdf
kiplinger.com/personal-finance/602360/4-hidden-assets-youll-need-to-account-for-in-divorce