Making Plans for Your Child's School Break During Divorce Proceedings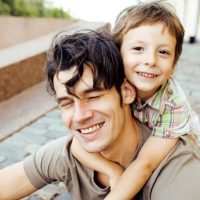 There is never a good time to go through a divorce. If you have children, school breaks over the summer months can be particularly hard. In addition to learning to adjust to life single, you have the added pressure of making sure they are kept busy and provided for. The good news is that this time can provide you with some actual experience in creating and implementing parenting and time-sharing plans, which can benefit you as you progress throughout your divorce case.
Creating a Parenting Plan for Your Child
When going through a divorce where there are minor children from the marriage, the old notion of having the child spend the majority of their time with one parent has been replaced by time sharing plans that allow both parties to play an active and engaged role in their child's life. Under Section 61.13 of the Florida Statutes, in all divorce cases where there are children involved the parents are required to submit a parenting plan. This provides detailed instructions regarding the care of your child along with legal decision making authority in such matters as their education, medical care, and religious upbringing.
The Florida Courts require that parenting plans include the following information:
The amount of time the child will spend at each parent's home during the week and on weekends;
How day-to-day decisions regarding the child will be handled;
Schedules in regards to social, sports, and recreational activities the child is involved in;
How communications between the parents concerning the child will be dealt with, such as phone calls, texts, or emails;
Provisions on making last minute changes in plans;
Schedules for holidays, birthdays, and other special occasions.
Time Sharing Issues Over School Breaks
School breaks present unique challenges for parents in any situation. If you are going through a divorce and are in the process of negotiating time sharing plans, it forces you to do with certain issues now, rather than later. In the Broward County School District, children will be off from early June through mid-August. Issues you will need to consider include:
Each parent's work schedule and any special scheduling or day care arrangements that need to be made as a result;
Arrangements for camps, lessons, or sports and recreation programs the child would typically be involved in over the summer months, along with responsibility for paying for these activities;
Plans concerning summer vacations or day trips, such as trips to visit family or to amusement parks, that either parent wants to take with the child;
Coordination of dates concerning special outings and activities, such as concerts or picnics, either parent wants to take the child to, so as to avoid conflicts in scheduling.
Let Us Help You Today
When it comes to plans concerning the care of your children, disputes can easily arise. Reach out and contact Fort Lauderdale attorney Vanessa L. Prieto to request a consultation regarding your rights as a parent and how we can help in making time sharing arrangements that work for you and your child.