Signs that a Marital Settlement Agreement May Work for You and Your Spouse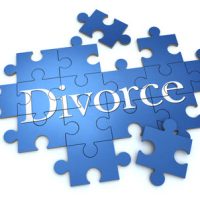 Getting a divorce does not have to mean going through lengthy legal battles in which you and your spouse bicker or fight over every asset and piece of property you possess. While these situations cannot be avoided in some cases, there are scenarios where both parties are able to put aside their differences to create a marital settlement agreement. This avoids the need for a court order, while saving both of you money and time in divorce court.
What Is a Marital Settlement Agreement?
In any divorce case, you will need to settle issues concerning child time sharing, support, and how marital property and assets you accumulated during your marriage will be divided between the parties. Guidelines for these proceedings are outlined under Florida Dissolution of Marriage Statutes. In general, the court aims to have both parents remain active in their child's life, while distributing property fairly, though not necessarily evenly.
Unfortunately, bitter disputes can arise over these matters, which require lengthy negotiations between the parties and their attorneys. When these disputes cannot be resolved, the judge will decide will decide these matters and issue an order in the case. Unfortunately, this can be a lengthy process, delaying your ability to finalize your divorce and move on with your life for a period of months or even years.
A marital settlement agreement (MSA) is a relatively new process designed to expedite divorce proceedings. It requires the couple to work together, with their attorneys' guidance, to resolve the issues in their divorce in a way both parties can live with. An MSA is a legal contract enforceable by the court and may pertain to any of the following:
Division of marital property and assets, including homes, financial accounts, and pension benefits;
Payments of spousal support, or alimony;
Child time sharing agreements, including decision making authority;
Payments of child support and provisions for providing health care benefits for the child.
Determining If a Marital Settlement Agreement Is Right for You
Creating a marital settlement agreement can save you time and money, but if you and your spouse are involved in a highly contested divorce it is likely not to be a realistic option. How can you tell if an MSA might work in your case? According to Psychology Today, the dynamic a couple has previously exhibited throughout their relationship can provide important clues to how they are likely to behave during their divorce. Signs an MSA may be right for you include:
The ability to work as a team;
A history of acknowledging the other's contributions in accumulating assets;
The ability to resolve issues quickly, rather than holding onto lingering resentments;
A tendency to see the 'big picture' rather than being consumed by petty disputes or power plays.
Contact Us Today for Help
To determine if an MSA might be a possibility in your case, call or contact attorney Vanessa L. Prieto online and request a consultation. Our experienced Fort Lauderdale divorce attorney can provide the legal guidance you need, while ensuring your legal rights and best interests are protected.
Resource:
psychologytoday.com/us/blog/magnetic-partners/201107/why-couples-cant-stop-fighting-during-and-after-their-divorce-proces-0