Negotiating Child Support In Fort Lauderdale? Make Sure These Costs Are Covered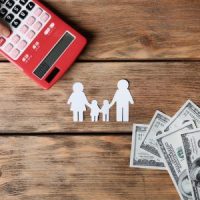 Child support is a major issue with unmarried couples and those going through the process of divorce. There are formulas the court follows to determine a fair and reasonable amount, but these still provide room for negotiations. One of the biggest issues concerns making sure all costs are covered and included in financial disclosures. Our Fort Lauderdale child support lawyer explains common expenses that often get overlooked.
Determining Child Support Payments In Fort Lauderdale  
Parents have a moral obligation to provide for their children. They also have a legal duty to contribute to their care and support as well. The Florida Statutes provide guidelines for child support payments. Factors that influence the amount awarded include:
Each parent's individual income and assets;
The number of children they are supporting;
The amount of time the child spends in their home;
Any special needs the child has;
Any other factors that are relevant to the situation.
Each party will need to fill out a financial disclosure, detailing their total assets and debts. Based on formulas provided under state law, the court will determine the amount of financial support the child needs and the percentage each parent is required to pay.
Factoring In Your Child's Total Expenses
Inflation and higher costs impact everyone, but parents in particular are feeling the pinch. According to a 2022 CBS News report, the cost of raising a child from birth through age 17 is now $310,000, close to $30,000 more than it was in 2020.
In cases of divorced or unmarried parents, child support payments go a long way towards ensuring the child has what they need to thrive. However, in addition to housing, food, clothing, medical care, and other costs typically calculated when making child support arrangements, there are some expenses that often get overlooked.
To avoid paying more than your fair share or having your child financially deprived in any way, make sure the following costs are included when calculating child support in Fort Lauderdale:
Specialized medical care, such as if they suffer from asthma, allergies, or other health conditions;
Specialized dietary needs;
Dental care, including the cost of braces;
Eyewear, hearing exams, corrective surgeries, or other costs associated with maintaining their vision and hearing;
Private schools, textbooks, uniforms, and other educational expenses;
Sports-related costs, which can add up to major amounts of money;
Recreational expenses, which can support other hobbies and interests;
Pre-college costs, including testing or application fees and visiting various campuses.
Request A Consultation With Our Fort Lauderdale Child Support Lawyer
To make sure you get the financial support your child is entitled to and needs to thrive, reach out to our experienced Fort Lauderdale child support lawyer. At the law office of Vanessa L. Prieto, we protect the rights of you and your child, and can take the legal actions needed to help you get the total amount you deserve. Call or contact our office online and request a consultation today.
Sources:
leg.state.fl.us/statutes/index.cfm?App_mode=Display_Statute&URL=0000-0099/0061/Sections/0061.30.html
cbsnews.com/news/raising-a-child-costs-310000/