Options for Negotiating a Divorce Settlement when You Own a Business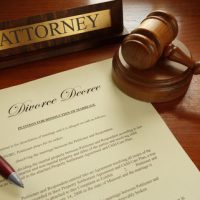 The hard work, demands, and sacrifices of owning your own business can wreak havoc with your marriage and your relationship with your spouse. While it may not have been the sole cause of your breakup, it could be a factor in divorce-related proceedings. Whether you are a sole owner or own a j0int family business with your former partner, it is important to be aware of potential options in negotiating a marital settlement.
Protecting Your Business
If you operate a business in which you consider yourself as the sole owner, you will want to protect the investment of time and money you have made in it. During divorce proceedings, you will be subject to negotiations and hearings concerning division of property and assets. Under the Florida Statutes, this applies only to marital property. If you owned your business prior to your marriage, it could be at risk in these proceedings if the following occurred:
Your spouse worked at your business, either on a voluntary or paid basis;
Your spouse contributed ideas and insights that added to the businesses value;
You borrowed jointly earned income to support the business;
You commingled funds earned through your business in joint marital accounts.
To protect yourself, you want to begin by firing your spouse, preventing them from doing any further work or contributing to the business in any way. You will also want to get a complete valuation, based on current value and what it was worth before you and your partner were married. Make sure any income you earn from it is kept in a separate account, and pay back any loans which involve your spouse's money or marital funds.
Dealing with a Jointly Owned Business in Your Divorce
It is not uncommon for couples to go into business together during the course of their marriage. Unfortunately, dividing your interests in your company in the event of a divorce can be problematic. Again, getting an accurate valuation of what your business is currently worth and any anticipated losses or gains which could occur in the future is important. According to Forbes, you basically have three options for dealing with your business during divorce proceedings:
Continue on as partners: You do have the option to continue on as partners, despite the fact that you are getting a divorce. This may be out of the question in contentious divorce cases.
Buy your partner out: This may involve having to take out a loan, trading ownership of other items in marital property division proceedings, or having to make payments to your spouse for a period of time.
Sell the business: While this is likely to be the least desirable option, it can allow you to start over with a clean slate.
Let Us Assist You Today
Before making any decisions which could impact you now and in the future, reach out and contact Fort Lauderdale attorney Vanessa L. Prieto first. Request a confidential consultation to discuss your case and the options available in your situation.
Resource:
forbes.com/sites/lawrencelight/2016/03/07/when-2-business-owners-divorce-what-to-do/#42469e62343b