What Happens When an Extramarital Affair Results in a Child?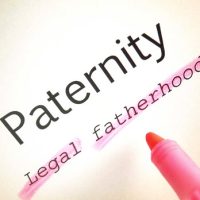 An extramarital affair may have been the result of a well thought out course of action, or it may have occurred as a spur of the moment lapse in judgment. Unfortunately, the impact can have lasting repercussions on the parties involved, particularly if a child is conceived as a result of the union. Depending on the circumstances, issues pertaining to paternity can prove challenging. The following outlines how state law handles such cases, based on each of the parties involved.
Benefits of Establishing Paternity
The Florida Department of Revenue advises that there are numerous advantages in establishing the paternity of children. These include:
Provides important information on genealogy and family health history;
May entitle the child to health or life insurance benefits;
Allows for financial support from both parents;
Entitles the child to military and Social Security benefits;
Provides the opportunity for the biological parent to be a part of the child's life.
In cases where a child is the result of an extramarital affair, the parties involved may be less than forthcoming in admitting who is actually the father. There are also legal ramifications which could significantly impact any claims.
Paternity Issues Involving Extramarital Affairs
Under Florida law, the way in which a child is conceived and the parties involved directly influence how easily paternity is established. In terms of a child born of a extramarital affair, there are several scenarios:
An affair involving a married man and an unmarried woman: In this situation, the woman may file a paternity proceeding in which her, the child, and the alleged father are ordered to undergo genetic testing. If the test determines the married man is indeed the child's father, he could be held financially responsible through child support proceedings.
An affair involving an unmarried man and a married woman: In this scenario, Florida law presumes the married woman's husband to be the child's father. This gives him full legal rights and responsibilities for the child, regardless of statements to the contrary from the mother or the biological father. Establishing paternity in these types of cases is challenging, particularly if the woman's husband (the presumed father) does not consent to blood testing or is unwilling to surrender his parental rights.
An affair involving a married man and a married woman: In an affair in which both parties are married to other people, again it is the married woman's husband who would be presumed to be the child's father. Without his willingness to submit to genetic testing and surrender his parental rights, the actual father has no claim on the child.
As you can see, these situations involve sensitive, complex issues, all of which affect future rights to support and parental time sharing.
Contact Us Today for Help
Establishing paternity is often the best thing you can do, both for your child and for yourself. If you are involved in this type of dispute, our Fort Lauderdale paternity attorney is here to help. Reach out and contact attorney Vanessa L. Prieto today and request a consultation to discuss your case. We can advise you on the best course of action, to protect the rights and best interests of both you and your child.
Resource:
floridarevenue.com/childsupport/Pages/paternity.aspx