Parent Education Classes: Who Has To Take Them And Why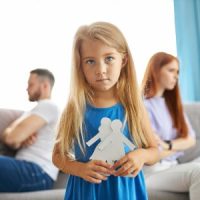 As a parent, your children come first. In cases involving divorce or paternity proceedings, there is the potential for misunderstandings and disputes that could adversely impact them. To prevent this and to make parents more aware of the needs of children in this situation, parenting education classes are generally required by family court judges.
The Goal Of Parent Education Classes In Fort Lauderdale
One of the primary concerns in family court proceedings is protecting the best interests of the children involved. When parents are in conflict, either due to a divorce or as the result of paternity actions, it can adversely impact the child's emotional health, both now and for years to come.
To help prevent this from happening, the court aims to make parents more aware of their children's needs, the potential for problems, and the role they play in helping to prevent them. Under Section 61.21 of the Florida Statutes, parent education classes are typically ordered in paternity cases and before a judge approves any final orders regarding child time-sharing arrangements or parenting plans in divorce proceedings. Among the goals of these classes include:
Make parents aware of common issues that arise in these cases;
Inform them regarding the legal procedures for resolving disputes;
Emphasize the physical and emotional needs of children in these situations;
Provide encouragement in seeking support through resources available in the local community.
The court generally recommends parent education classes early in disputed cases, before any lengthy litigation has taken place and prior to the parents becoming adversaries. In a best-case scenario, these classes can help parents put aside personal issues and instead focus on the welfare of their children.
Information Presents At Parent Education Classes In Fort Lauderdale
Parent education classes, formally known as Parent Education and Family Stabilization courses, generally run about four hours and are designed to educate parents on issues pertaining to their child and any child time-sharing arrangements made through the court. The Florida Department of Children and Families provides a list of approved providers for the course. If you are involved in a divorce or in paternity proceedings, you can expect the judge to require this class. Information presented includes:
How to effectively communicate with your child regarding divorce or paternity proceedings;
Common reactions of children whose parents divorce or live separate and apart;
Each parent's rights and responsibilities in regards to their children;
How parenting plans work;
How to cooperate with the other parent in creating a parenting plan and implementing child time-sharing arrangements;
The best way to handle any disputes that arise;
Situations that warrant special consideration or modifications in the parenting plan.
Request A Consultation With Our Fort Lauderdale Family Law Attorney
Divorce and paternity proceedings can have major impacts both on children and their parents. At the law office of Vanessa L. Prieto, we provide the caring support and trusted legal representation you need throughout legal proceedings. To discuss your case, call or contact our Fort Lauderdale family law attorney online and request a confidential consultation today.