Social Media Tips During Divorce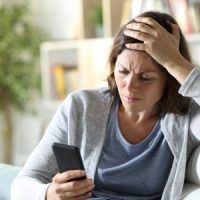 Social media allows you to keep in touch with family and friends, provides a source of useful information, and can help to promote your business. However, sharing too much personal information is never a good idea. This is particularly true when going through a divorce in Fort Lauderdale. Find out some of the potential problems that can arise and tips for managing social media accounts during your divorce.
Divorce and Social Media
While social media offers many advantages, no doubt there are some serious drawbacks. Overuse can take a heavy toll on personal relationships, particularly between married couples. Psychology Today warns that it can open a door to all kinds of problems, such as badmouthing your spouse in public and sharing sensitive information about them or your situation. It can even lead to emotional or even physical affairs.
Ultimately, social media has played an increasing role in the breakup of many marriages and can also be a major factor in divorce proceedings. Among the ways it can negatively impact a divorce case include:
Offers insights into undesirable behavior that may have occurred during the marriage, such as overindulging in alcohol or spending too much time away from home;
Provides proof of marital misconduct, such as adultery;
Illustrates problems that could be a factor in marital property division or spousal support, such as overspending;
Reflects poor choices in regards to children which could impact your rights in parenting plans.
Use Caution On Social Media During Divorce
While there is nothing wrong with using social media sites such as Facebook, Instagram, or TikTok, you do want to be cautious about what you post if you are going through a divorce. In general, the best practice is to temporarily disable your account and resume activity once all divorce-related issues are resolved and you get a final divorce order.
If this would create hardships in terms of communicating with family and friends or would cause you to lose followers, minimize your risks with some simple safety tips:
Avoid making any types of comments about your spouse;
In disputed cases, consider unfollowing or temporarily blocking them;
Set all social media accounts to 'private';
Carefully screen friend requests or new followers;
Avoid posting any details about your divorce or related legal proceedings;
Avoid oversharing about your personal activities, your finances, or your relationships.
Get Trusted Legal Guidance From Our Fort Lauderdale Divorce Attorney
Posting on social media may seem like a harmless activity but it could impact your rights when going through a divorce in Florida. It could influence important divorce-related matters that must be resolved under the Florida Statutes, such as marital property division, spousal support, and child time-sharing.
At the law office of Vanessa L. Prieto, we provide the trusted legal guidance you need during divorce proceedings. Our goal is to get the best possible outcome in any divorce settlements or judgments. To request a consultation with our Fort Lauderdale family attorney, give us a call or contact our office online today
Resource:
psychologytoday.com/us/blog/better-divorce/202111/marriage-divorce-and-social-media-recipe-disaster