Thinking About Divorce? Get Answers To Common Questions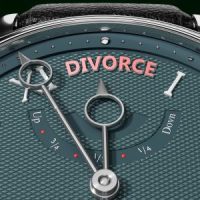 Wondering about how to get a divorce in Fort Lauderdale?. Even if you are not entirely ready to leave your spouse or end your marriage, you likely have some questions. While a consultation provides specific legal guidance, the following are answers to some commonly asked questions.
Questions About Filing For Divorce In Fort Lauderdale
Among the first questions clients have is exactly how to file for a divorce in Fort Lauderdale. If you live in the immediate area, your divorce petition is filed through the Broward County Court:
Are there residency requirements? Yes, either you or your spouse must be a current resident of Broward County.
Do you have to be separated for a period of time? Yes, you must be separated but there is no specific waiting period.
Do you need divorce grounds to file? You do not need to specify adultery, abandonment, mental cruelty, or other common divorce 'grounds' to file a divorce petition. However, you should discuss these matters with our Fort Lauderdale divorce attorney as they could impact other divorce-related proceedings.
What happens after I file my divorce petition? Your spouse will be served with these documents and has 20 days to respond.
What happens if my spouse refuses to cooperate? If they fail to respond to your divorce petition within 20 days or do not show up at hearings, a default divorce judgment will be granted in your favor.
Questions About The Divorce Process In Florida
Marital problems are unfortunately common and you likely have some friends or family members who may have already gone through divorce proceedings. While they may be able to provide general information, it is important to consult with an experienced divorce attorney to find out more about how the Florida Statutes apply in your specific case. Common questions about the divorce process include:
Am I entitled to alimony? You may be entitled to spousal support payments if you have been married for at least several years and make significantly less than your spouse.
Is marital property divided evenly? Marital property and assets are divided on an equitable basis. This means each party gets a fair share. There are numerous factors that could entitle you to a larger portion in a settlement.
Who will get the family home? This will depend on any other agreements regarding property division and other specific factors in your case.
What about our children? Child time-sharing arrangements, as well as child support payments, are included as part of divorce proceedings.
How long will my divorce take? This depends on the complexity of the issues being resolved. Typically, a divorce can take anywhere from three months up to a year.
Request A Consultation With Our Fort Lauderdale Divorce Attorney
For trusted legal guidance and answers to your questions about divorce, reach out to the law office of Vanessa L. Prieto. Give us a call or contact our office online and request a confidential consultation with our Fort Lauderdale divorce attorney today.