Protecting Your Rights As A Grandparent In Fort Lauderdale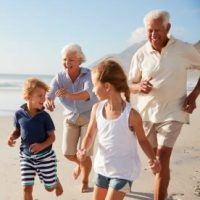 There is nothing like the bond between grandparents and grandchildren. Each plays a special role in the other's life. Unfortunately, problems with adult children can end up driving a wedge in this relationship. Heartbroken, grandparents are often shocked and dismayed to find they have no real legal standing, outside of limited situations in which they may be included in child time-sharing arrangements. Find out more about grandparent's rights in Florida and ways to protect this important relationship.
Grandparents' Rights In Florida
Despite the nurturing and support grandparents provide for their grandchildren, they actually have few legal rights under the Florida Statutes. In general, grandparents are not included in child time-sharing arrangements, except in the following cases:
When one of the parents is missing;
If one or both is deceased or in a persistent vegetative state;
If one or both is a convicted felon;
If one or both parents are unfit and exhibit behavior that poses a threat to the child.
In these types of unfortunate situations, a grandparent may petition the court to be included in a parenting plan. This could allow them time with the child during the week, on weekends, and holidays or on other special occasions. They can also ask the court to grant them legal authority in making decisions regarding their grandchild, such as concerning their education, medical care, and religious upbringing. If the circumstances do not meet the above standards and there are simply disputes between them and their own children, they have little standing in forcing visits with their grandchildren.
Protecting Your Rights To Grandchildren
With limited rights, a primary concern for grandparents is remaining on good terms with both their own child and their child's partner (the other parent), for the sake of maintaining a relationship with their grandchild. This can certainly present challenges, particularly if you disapprove of either one or their relationship.
To protect yourself and to help ensure continued visits with your grandchildren, the American Association Of Retired People (AARP) recommends the following tips:
Be respectful of both your adult child and their partner;
Realize that there will likely be differences in parenting styles and that there is no one 'right way' to raise a child;
Do not offer your opinion on child-rearing or relationship matters, unless asked;
Do not bad mouth either parent in front of the child;
If you are permitted visits, adhere to the parent's requests in regards to their children;
If you notice anything suspicious, discuss the matter with our Fort Lauderdale child time-sharing attorney;
If you suspect the child is in actual danger, notify the local police immediately.
Contact Our Fort Lauderdale Child Time Sharing Attorney
At the law office of Vanessa L. Prieto, we understand how important the relationship is between grandparents and grandchildren. While state laws are limited, we find ways to help ensure you both are protected. To discuss your situation and the options available, call or contact our Fort Lauderdale child custody & time-sharing attorney online and request a consultation today.