Parental Alienation: Five Behaviors That Could Jeopardize Your Child And Your Parental Rights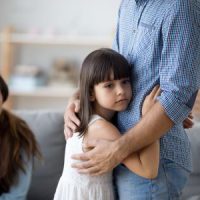 It is not uncommon for parents who go through a breakup to have hard feelings toward one another for years after. However, while the other party may have behaved badly, you may still need to cooperate with them in implementing child time-sharing arrangements in Fort Lauderdale. Making negative comments about them or being overtly hostile could jeopardize the well-being of your child as well as your rights in a parenting plan. Find out more about parental alienation and common behaviors to avoid.
Parental Alienation In Fort Lauderdale Child Time-Sharing Proceedings 
Under the Florida Statutes, child time-sharing arrangements are generally encouraged and considered in the child's best interests. The goal is to ensure each party continues to play an active and engaged role in the child's life. Unfortunately, this can get complicated if you and the other parent are not on good terms with one another.
Events that transpired during your relationship or in the aftermath can cause you to continue to harbor ill feelings for them. While these may be justified and can even help you by preventing any future involvement, it is important not to convey these feelings to your child.
Making negative comments or taking any type of action that could turn your child against their other parent is considered a type of parental interference. This could result in an alienation of affection between the other parent and the child, known as parental alienation. Being accused of parental alienation is a serious matter that could result in the following:
Being required to return to court for child time-sharing modifications;
Losing certain rights when it comes to your parenting plan;
Needing supervision when you spend time with your child;
Be required to attend court-ordered counseling.
Five Common Behaviors That Could Result In Parental Alienation
Accusations of parental alienation could jeopardize your rights in Fort Lauderdale child time-sharing proceedings. According to the American Counseling Association, it could also jeopardize your child's mental health, leading to depression, low self-esteem, and other serious problems.
While you would never intentionally hurt your child, common behaviors that could put them at risk and may result in being accused of parental alienation include:
Making negative comments about the other parent to your child;
Blaming them for the failure of your relationship;
Implying they care more about their own needs, rather than the child's;
Calling them by unflattering nicknames or making sarcastic 'jokes' about their faults;
Blaming them for all your problems and positioning yourself as a victim.
Our Fort Lauderdale Child Time-Sharing Lawyer Is Here To Help
Navigating child time-sharing arrangements can be difficult, particularly if you and the other parent do not get along. However, any negative comments or behavior could impact your rights and your child's well-being. If you suspect parental alienation, reach out to Fort Lauderdale family lawyer Vanessa L. Prieto for help. Call or contact us online and request a consultation today.
Sources:
leg.state.fl.us/statutes/index.cfm?App_mode=Display_Statute&URL=0000-0099/0061/Sections/0061.13.html
ct.counseling.org/2023/03/child-abuse-in-disguise-the-impact-of-parental-alienation-on-families/