Determining 'Reasonable Expenses' Under Florida's New Alimony Reforms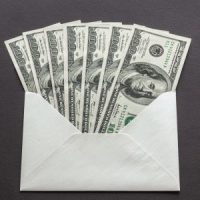 If you are currently going through or considering a divorce in Fort Lauderdale, recent changes in Florida laws could impact you. Specifically, alimony reforms may reduce the amount you are entitled to in a divorce order. Find out how the court determines reasonable expenses and how to get the maximum amount you are owed.
Alimony Reforms In Florida
Alimony payments can play an important role in divorce recovery. You may be entitled to alimony if you make significantly less than your spouse or sacrificed your own career or education for the sake of your marriage. However, Florida Governor Ron DeSantis recently signed SB 1416, which brought about sweeping alimony reforms.
Under the newly enacted guidelines, which went into effect July 1, 2023, permanent alimony is no longer available. While durational alimony remains an option, the standard for calculating alimony has changed:
Instead of helping you maintain the same standard of living as you did during your marriage, alimony payments are now designed to cover only 'reasonable expenses' post divorce.
Reasonable expenses can otherwise be defined as basic needs.
In determining what is reasonable, the amount ordered cannot exceed more than 35 percent of the difference between you and your spouse's net income.
For example, if your spouse nets $5,000 per month and you net $1,000, the maximum amount would be $1,400 (35 percent of the $4,000 difference).
Calculating Reasonable Expenses Post Divorce
Previously under Florida alimony law, you were entitled to enjoy the same standard of living post-divorce as you did during your marriage. The court would factor in whether you and your spouse lived in a large home, drove a luxury car, went out to fine dining establishments regularly, and took numerous vacations or spent significant amounts on clothing and other personal items. Alimony payments would help you cover these costs.
Due to alimony reforms, your prior lifestyle is no longer a major consideration. Instead, to get the maximum amount you are entitled to by law, you will need to be thorough in carefully calculating what could be considered reasonable expenses. This should include:
The price of a reasonably sized home or apartment, based on the current market and your family size;
The cost of utility bills and other home maintenance;
A reasonable budget for groceries, cleaning supplies, clothing, and personal grooming;
An entertainment budget, which may include dinners out, movies, or the occasional trip;
The cost of a reliable, safe, and reasonably sized vehicle, again based on current prices;
Health care and other insurance;
Lost income and other benefits you continue to suffer if you are the primary caregiver for children from the marriage.
Request A Consultation With Our Fort Lauderdale Alimony Lawyer
Recent changes in state law could impact your rights to alimony payments. To protect yourself and obtain the maximum amount you may be entitled to in a divorce settlement, get Fort Lauderdale alimony lawyer Vanessa L. Prieto on your side. Call or contact our office online and request a consultation today.
Sources:
flsenate.gov/Session/Bill/2023/1416
leg.state.fl.us/statutes/index.cfm?App_mode=Display_Statute&URL=0000-0099/0061/Sections/0061.08.html