Financial Abuse Is A Common Type Of Domestic Violence In Fort Lauderdale: How To Get Help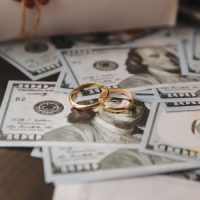 Domestic violence in Florida is generally associated with physical acts, such as hitting, punching, pushing, and sexual assault. However, there are other types of abuse that are just as harmful. Financial abuse is common and designed to keep you under the abuser's control. Our Fort Lauderdale domestic violence lawyer explains more about this type of abuse and how to get help.
Financial Abuse: A Common Form Of Domestic Violence In Florida
According to the Florida Department of Children and Families, more than 100,000 cases of domestic violence are reported throughout the state each year. While these reports often concern acts of physical violence and threats, one of the ways abusive partners get and maintain control is through financial abuse.
Financial abuse has the same types of impacts as other forms of domestic violence in Fort Lauderdale. It leaves victims feeling lonely, isolated, and vulnerable, alienating them from family or friends and keeping them in the abusive relationship. Common signs of financial abuse include:
Your partner prohibits you from working or attending school;
They control all bank accounts and limit your access to funds;
They exclude you from decisions about how money is spent;
The withhold funds required for your children's basic needs;
They run up large debts or refuse to work or contribute to family finances;
They ruin your credit rating;
They coerce you into writing bad checks or committing other acts of fraud.
How To Get Help For Financial Abuse In Fort Lauderdale
The National Network To End Domestic Violence reports that financial abuse is an issue in roughly 90 percent of all domestic violence cases. It provides a means of control for the abuser and can prevent you from getting the help you need to leave the relationship.
If you are facing financial abuse in Fort Lauderdale, it is important to know that help is available.
You may be entitled to obtain an Injunction for Protection Against Domestic Violence through the Broward County Family Court. This prevents the abuser from contacting you while allowing you to remain in the family home, have access to cars and other belongings you need, and grants you sole rights regarding children.
Our Fort Lauderdale domestic violence lawyer can assist you in putting a protective order in place. Other steps that can help in this situation:
Document abuse in the relationship, both financial and otherwise;
Confide in a trusted friend or family member about what is going on;
Enlist their help in opening your own bank account or saving money;
Contact a local domestic violence center, which may be able to provide financial help and counseling.
Request A Confidential Consultation With Our Fort Lauderdale Domestic Violence Lawyer
At the law office of Vanessa L. Prieto, we help people in abusive situations make the difficult transition from victim to survivor. To get our Fort Lauderdale domestic violence lawyer on your side, call or contact our office and request a confidential consultation today.
Sources:
nnedv.org/content/about-financial-abuse/
nnedv.org/content/about-financial-abuse/
flcourts.gov/Resources-Services/Office-of-Family-Courts/Family-Court-in-Florida/Family-Law-Forms/Domestic-Violence-12.980-Forms-A-E/Petition-for-Injunction-for-Protection-Against-Domestic-Violence