How To Get A Restraining Order In Fort Lauderdale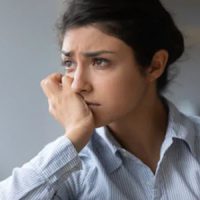 Abusive behavior on the part of a partner can put you at risk, whether you are dating, living with, married, or recently divorced. Getting a restraining order put in place can help protect your personal safety and prevent the situation from escalating. Our Fort Lauderdale domestic violence lawyer explains what you need to know about the process.
Get Protection From Abuse In Fort Lauderdale
According to the Florida Department of Children and Families, more than 100,000 incidents of domestic violence are reported throughout the state each year. This generally represents abuse reports filed against one spouse by the other. However, serious and potentially life-threatening situations can arise whether you are dating or recently divorced.
Getting a restraining order helps protect your safety. Known as an Injunction for Protection, it requires the alleged abuser to refrain from contacting or communicating with you in any way, attend anger management classes, and check in with the court regularly. There are several types of restraining orders available, depending on your situation:
Dating violence restraining order: If you are dating someone and subject to stalking, harassment, threats, or other actions that put you in imminent danger, you may be entitled to an Injunction for Protection Against Dating Violence.
Repeat offender restraining order: Regardless of whether you are currently dating, if someone has already committed two or more acts of physical violence against you and continues to be a threat, you may be entitled to an Injunction for Protection Against Repeat Violence.
Domestic violence restraining order: Domestic violence involves cases where you are living with an alleged abuser, married, or were previously married to them. If you feel you are in danger, you have the right to request an Injunction for Protection Against Domestic Violence.
Actions To Take In Seeking Protection From Abuse
In any situation involving threats, harassment, stalking, or other abusive behavior on the part of a partner or former partner, the first step is to take action to protect your personal safety. You may need to stay with a relative temporarily or seek help from one of the many domestic violence shelters in our area.
Once you are reasonably safe, our Fort Lauderdale domestic violence lawyer can help you in obtaining a restraining order. We can request an emergency hearing, allowing your case to be heard immediately by a judge. A temporary restraining order may be issued, which we can convert to a permanent order at future hearings. Evidence you will need includes:
Copies of police reports;
Medical records;
Statements from family and friends;
Photos, videos, or other evidence which shows the harm they caused or their intent.
Contact Our Fort Lauderdale Domestic Violence Lawyer
You should not have to fear for your personal safety at the hands of a partner or former partner. As an experienced Fort Lauderdale family lawyer, Vanessa L. Prieto can assist you in putting a restraining order in place. To request a confidential consultation, call or contact our office right away.
Sources:
myflfamilies.com/services/abuse/domestic-violence/resources/domestic-violence-statistics
flcourts.gov/content/download/403257/file/980n.pdf
flcourts.gov/content/download/403241/file/980f.pdf
flcourts.gov/Resources-Services/Office-of-Family-Courts/Family-Court-in-Florida/Family-Law-Forms/Domestic-Violence-12.980-Forms-A-E/Petition-for-Injunction-for-Protection-Against-Domestic-Violence