Parenting Disputes Involving Family Members Other Than The Parents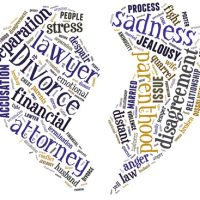 Raising a child is a serious responsibility. Beyond providing a loving, safe environment, it requires a heavy investment of both time and resources. The ideal situation is for parents to raise their children together or, in the case of divorce, to share parenting duties through time sharing arrangements, but sometimes this is simply not possible and other family members must get involved.
Parenting plan disputes involving third parties, such as aunts, uncles, and grandparents, have become increasingly common. If you are currently providing care for a family member's child or considering this option, it is important to be aware of your legal options, as well as support services available that may be able to help.
Florida Laws Regarding Third Party Timesharing

Under Chapter 751 of the Florida Statutes, the court recognizes that there are situations in which parents are unwilling or unable to provide the care and support their children need. One or both parents may be serving in the military, or in some other career or profession that requires them to frequently be away from home. In other situations, a physical illness or injury may make parenting the child alone unsafe or impossible, or there may be emotional problems or alcohol and drug addiction issues involved. In either case, the court allows other family members to pursue the following types of arrangements:
Concurrent parenting time, which awards responsibility to a family member for the child, alongside with the continued rights of the parents;
Temporary parenting time, which temporarily awards parenting responsibility solely to a family member or caregiver.
The court will consider awarding parenting responsibility to either a blood relative of the child, such as a grandparent or aunts and uncles, or it may consider family members by marriage, such as a stepparent or adult step siblings.
Support Services That Can Help
The American Association of Retired People (AARP) reports that more than 475,000 children in Florida live in homes that are headed by a family member other than their parents, the majority of which are headed by grandparents. In more than 150,000 of these homes, the grandparent is the primary caregiver of the children, and in roughly half of these cases, no parent is present. While the practical aspects of caring for these children can be challenging, the AARP provides links to numerous support services that are available to help:
Big Brothers/Big Sisters of the Sun Coast, which offers one on one mentoring for children;
Florida Grandparents Raising Grandchildren, an online resource for information on child care and other issues;
The Relatives as Parents Program, which offers support groups and informational workshops;
Head Start and Early Head Start programs, which offers early education programs for qualified children.
In addition to these programs, you may be entitled to financial help with food, healthcare, and living expenses, either through a financial responsibility order issued by the court, or by state and federal assistance programs.
How Our Florida Timesharing Attorney Can Help
If you are currently raising or considering raising a family member's child, contact the Vanessa L. Prieto Law Offices, LLC  today. Our experienced Florida attorney can advise you on the options available to you through the court, while acting as a strong legal advocate to ensure the rights of both you and the child involved are protected.
Resource:
aarp.org/content/dam/aarp/relationships/friends-family/grandfacts/grandfacts-florida.pdf