Why Pre and Postnuptial Agreements Are Important for Same Sex Couples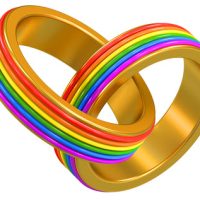 Same-sex partners fought long and hard to get the right to legally marry in Florida and throughout the United States, but that does not mean they do not face the same types of conflict that all couples face. During divorce proceedings, these couples can run into serious conflicts over assets and property they have accumulated during their relationship, while the state's marital property division laws do not always do justice to their situation. Whether you are currently married or are considering tying the knot, the following explains how, if you are a same-sex couple, pre and postnuptial agreements could benefit you.
Florida Property Division Laws
Under Section 61.075 of the Florida Statutes, marital property accumulated by a couple who is going through a divorce is divided equitably, rather than evenly. This means that in deciding who gets what, rather than just splitting assets down the middle and giving each partner half, the court aims for an arrangement that is fair to both parties. In making these arrangements, the court will consider the following factors:
The age of the couple and the length of the marriage;
The current earnings of each party, and their future earning potential;
The contributions each party made in acquiring assets during the marriage;
Any actions taken by either party to either increase or decrease the value of those assets.
In property division proceedings, only marital assets are considered. This includes property such as homes, cars, boats, and home furnishings, as well as financial assets, such as stocks, savings accounts, business holdings, and retirement benefits. Any property or assets owned prior to the marriage would not be considered, which could put same sex couples at a distinct disadvantage.

Protecting Your Rights Through A Pre- or Postnuptial Agreement
According to a USA Today report, same-sex couples in particular benefit from pre and postnuptial agreements, as many have been living in committed relationships and commingling their earnings and purchasing items together for years before they were actually granted the legal right to get married.
As the result of formerly restrictive state laws, a same sex couple making big ticket purchases may have titled property in one partner's name, while both contributed equally to acquiring it. Earnings may have been pooled into joint accounts, or used to buy stocks in which both expected to benefit. While divorce is something no couple wants to contemplate, the simple fact is that once married, these previously purchased assets could create problems in the event the marriage does not work out.
If you are already married, it is not too late. Postnuptial agreements have become increasingly common, and can achieve the same purposes in terms of specifying ownership of assets you purchased together.
How Our Florida Family Law Attorney Can Help
Whether you are a same sex couple who is currently married, or if you are considering tying the knot, contact the Vanessa L. Prieto Law Offices, LLC  today. Our experienced Florida family law attorney can help advise you on how the current laws apply to your situation, while acting as a strong legal advocate to ensure your rights and interests are protected.
Resources:
leg.state.fl.us/Statutes/index.cfm?App_mode=Display_Statute&URL=0000-0099/0061/Sections/0061.075.html
usatoday.com/story/news/nation/2014/11/04/experts-advice-to-same-sex-couples-get-a-prenup/18450451/