Planning For Financial Recovery Post-Divorce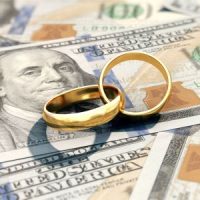 Getting a divorce in Fort Lauderdale involves making major changes in every area of your life. One of the biggest impacts you are likely to face concerns maintaining your financial security, both now and in the aftermath.  Our Fort Lauderdale divorce lawyer explains how careful planning prior to filing and during divorce proceedings can help in making a quick recovery.
Identify Financial Hurdles
Going through a divorce is never easy, even if you and your soon-to-be former spouse are on relatively amicable terms. One of the biggest hurdles you are likely to face is asserting your financial independence.
If you counted on your spouse's contributions to the marriage to make ends meet and maintain your lifestyle, you need to consider your rights in your current situation and make any changes needed. This includes:
Income: If you sacrificed your own career or your education for the sake of the marriage, you may be entitled to spousal support under the Florida Statutes. These payments can help you get back on your feet.
Housing: If you currently own a home with your spouse, consider whether it is practical to remain in it. This may be the case if you have children from the marriage. In other situations, it may be best to sell the home, split the profits, and downsize after.
Budgeting: Consider your current budget and what you can likely pay moving forward in terms of food, utility bills, medical care, vehicle expenses, and other costs.
Eliminating marital debts: Make resolving any outstanding marital debts a top priority in divorce proceedings. You do not need old debt hanging over your head in your new life.
Moving Forward And Recovering Financially From A Divorce
Once you address some of the financial hurdles you are likely to face during and after a divorce, you can then begin planning for the future. Steps that can help ensure your financial recovery include:
Get the maximum amount you are entitled to: Consult with our Fort Lauderdale divorce lawyer to ensure you get the maximum amount you are entitled to in any divorce settlements or orders.
Enforce existing court orders: If your spouse refuses to comply with any divorce-related orders issued by the Broward County Court, such as not paying spousal or child support, there are enforcement actions we can take.
Rebuild your credit: To re-establish your individual credit and improve your credit score, which may have taken a hit during your marriage, Experion recommends opening up a line of credit or taking out a small personal loan and making prompt payments.
Live within your means: Stick with your planned budget and if you find yourself facing financial problems, consider your options in either making more or spending less.
Our Fort Lauderdale Divorce Lawyer Is Here To Help
As an experienced Fort Lauderdale divorce lawyer, Vanessa L. Prieto protects your rights during divorce and takes the legal actions needed to help ensure your future financial security. Call or contact our office online and request a consultation today.
Sources:
leg.state.fl.us/statutes/index.cfm?App_mode=Display_Statute&URL=0000-0099/0061/Sections/0061.08.html
browardclerk.org/Divisions/Family