Property Division Issues In Same Sex Divorce Cases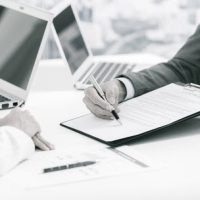 LGBT partners in a same sex marriage face the same types of hurdles in making their relationship work that any other couple faces. In the event of a break up or separation, they are also subject to the same laws when it comes to getting a divorce. Unfortunately, with the dramatic changes in same sex marriage rights over the last several years, issues related to property division are often more complex. While they may have only been legally married for a few years, many of these couples have spent decades building their relationship and accumulating property and assets together.
Florida Marital Property Division Laws 
Under Section 61.075 of the Florida Statutes, during a divorce any property that has been earned, acquired, or otherwise accumulated during the course of the marriage is subject to the rules of equitable property division. What this means is that property is divided between the spouses in a manner that seems reasonable and fair to both parties, depending on the circumstances, rather than simply being divided on a 50/50 basis. Items which could be considered marital property include:
Real estate, such as houses, land, condominiums, vacation properties, and timeshares;
Personal belongings, include furniture, household decor, and appliances;
Cars, bikes, motorcycles, boats, and other recreational vehicles;
Hobby and collectible items, including artwork and antiques;
Shares of individually or jointly owned businesses;
Financial accounts, including stocks and investments;
Pension benefits and retirement funds.
In dividing these assets, the court generally looks at the length of the marriage, each person's income, their earning potential and individual assets, along with their contributions in accumulating or increasing the value of marital property. For same sex couples, strictly dividing marital property alone is likely to discount years of accumulated assets that were built together prior to same sex marriage laws being enacted.
Same Sex Couples and Property Division
While some states have been more progressive in LGBT rights, it was only in 2015 that the U.S. Supreme Court decision in Obergefell v. Hodges made same sex marriage legal in all 50 states.  Previously, in states such as Florida where same sex marriage bans were in place, couples simply lived together or formalized their union through domestic partnerships. While neither of these meets the standard imposed for determining marital property in divorce proceedings, the length of your relationship and your involvement with each other's financial affairs is an issue your attorney can bring up in your case.
Rather than going through time consuming and potentially costly court proceedings and leaving it to a judge to decide these matters, it is generally preferable to reach a mutual agreement with your former partner. As an experienced Florida divorce attorney, we can represent you in negotiating a settlement, while making sure your rights and interests are protected.
Contact Us Today for Help
If you are going through a separation or contemplating a divorce, reach out and contact attorney Vanessa L. Prieto to get the professional legal guidance you need. We can arrange a consultation in our Fort Lauderdale office to discuss your case and how we can assist you.
Resource:
leg.state.fl.us/Statutes/index.cfm?App_mode=Display_Statute&URL=0000-0099/0061/Sections/0061.075.html