Requesting Days Off Due To Domestic Violence In Fort Lauderdale: Florida Laws Offer Job Protection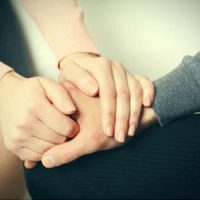 Domestic violence is a serious problem in Fort Lauderdale. It occurs between spouses and people living together, impacting their physical health, their emotional well-being, and relationships with other people. It can also make it harder to meet daily obligations, which can have adverse effects on your job. Our Fort Lauderdale domestic violence lawyer explains how state laws work to protect you, providing days off to address the situation.
Get Protection Against Domestic Violence In Fort Lauderdale
The Florida Department of Children and Families advises that domestic violence is common and can take on a variety of forms. For the abuser, it is generally about coercion, manipulation, and retaining control over the victim. Tactics they might use include:
Emotional abuse, such as put downs, name calling, threats, and isolating you from family and friends;
Financial abuse, such as limiting your access to money or ruining your credit;
Physical abuse, which includes acts such as hitting, punching, or pushing, which may target you, family members, or pets;
Sexual violence, including rape and any unwanted sexual behavior.
If you are the victim of domestic violence in Fort Lauderdale, help is available. One of the first steps is to file a Petition for Injunction for. Protection Against Domestic Violence, otherwise known as a restraining order. This prevents the abuser from appearing at your home or  attempting to contact you in any way.
There are also numerous shelters and counseling centers in our area, which can provide support, therapy, and assistance with practical needs. However, one thing that often holds people from getting help is limited time and concerns about their jobs.
Protected Time Off From Your Job
If you are in an abusive relationship, it has likely already impacted you on your job. You may have been tired, distracted, or taken numerous sick days due to injuries or illnesses brought on by the stress. As getting out of this situation often proves time-consuming, the Florida Statutes guarantee the rights of domestic violence victims to take time off from work.
Employers are required by law to provide up to three days of approved time off for people seeking protection from domestic violence in Fort Lauderdale. This time may be used for the following:
Consulting with a lawyer;
Going to court for a restraining order;
Making arrangements to separate from your partner;
Arranging for therapy and other support services.
Check with your employer or human resources department regarding their policies on time off for domestic violence. Some offer additional days off, payment for lost wages, and supplemental support services.
Request A Consultation With Our Fort Lauderdale Domestic Violence Lawyer Today
As an experienced Fort Lauderdale domestic violence lawyer, Vanessa L. Prieto provides the caring support and trusted legal guidance you need to break free from an abusive relationship. To request a confidential consultation, reach out and call or contact our office online today.
Sources:
myflfamilies.com/service-programs/domestic-violence/what-is-domestic-violence.shtml
flcourts.org/content/download/403225/file/980a.pdf
leg.state.fl.us/Statutes/index.cfm?App_mode=Display_Statute&URL=0700-0799/0741/Sections/0741.313.html