The Six Steps Involved When Getting A Divorce In Fort Lauderdale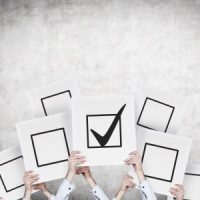 Getting a divorce in Fort Lauderdale is a complicated legal process and it is natural to have questions and concerns. Our experienced Fort Lauderdale divorce lawyer outlines the six steps that are generally involved.
Filing A Divorce Petition
Once you have made the difficult decision to get a divorce, your first step in the legal process is to file a divorce petition through the Broward Family Court. While having a divorce attorney is not required, it is recommended to ensure your rights are protected. We can advise you on important issues in your case, draft legal documents, and make sure they are filed properly and served on your spouse.
Requesting Temporary Orders
Once your divorce petition is filed, it is likely to take at least several months before a final divorce order is issued. However, our Fort Lauderdale divorce lawyer can request a temporary order in the meantime. This can allow you to remain in the family home, prevent your spouse from accessing joint funds, and provide rights regarding child time sharing and payment of spousal and child support.
Discovery
Discovery is the legal process by which each side shares evidence collected with the other. In a divorce, this could involve uncovering allegations of marital misconduct, which could impact your rights in divorce proceedings. It can also be important in uncovering hidden assets and determining the total amount of money and property the couple shares. Under the Florida Statutes, you are entitled to a reasonable portion of all marital property and assets in any final divorce orders issued.
Divorce Negotiations
In a divorce, it is generally preferable to negotiate a settlement rather than having a judge decide based merely on evidence presented in the case. In addition to saving time and money in court costs and legal fees, this allows for more personalized arrangements.
Details surrounding any settlements can be negotiated in meetings between the spouses and their legal representatives. Mediation is also an option as well. In addition to providing more customized settlements, not having to attend public hearings protects your privacy.
Final Orders or Settlements
Whether you negotiate a settlement or take your case in court, you will still need a judge to issue a final divorce order. It is important to have an experienced divorce lawyer review all the details, specifically involving division of marital property, rights regarding spousal support, and child time sharing. Once a final order is issued, it is hard to charge.
Enforcement Efforts 
Once you obtain a final divorce order, you may need a divorce lawyer to take legal action in ensuring terms are enforced. This includes holding your spouse accountable for undisclosed assets and non-payment of support.
Contact Our Fort Lauderdale Divorce Lawyer Today
To find out more about the divorce process and discuss important issues in your particular case, reach out to Fort Lauderdale divorce lawyer Vanessa L. Prieto. Call or contact our office online and request a consultation today.
Sources:
browardclerk.org/Divisions/Family#General
leg.state.fl.us/statutes/index.cfm?App_mode=Display_Statute&URL=0000-0099/0061/Sections/0061.075.html