Serving And Getting Served For Divorce In Fort Lauderdale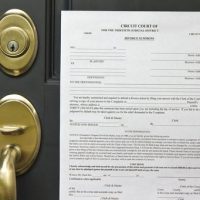 The process for getting a divorce in Fort Lauderdale involves filing a divorce petition and making sure the other party involved gets a copy. No matter which side you are on in this process, it has the potential to be intimidating. The following details basic information about serving divorce documents on your spouse and what to do if they are served on you.
Serving A Divorce Petition On Your Spouse
If you and your spouse are experiencing marital problems and considering divorce, it is important to be aware that there are advantages to filing first. It allows you to lay the groundwork regarding facts about your marriage, the circumstances surrounding your decision to get a divorce, and what you hope to get in any divorce settlement.
After talking with you, gathering important information and documents required (such as copies of your marriage license and birth certificates for children from the marriage), your attorney can draft a divorce petition and file it with the Broward County Court. Once filed, a copy must be served on your spouse. Common ways this can happen include:
If your spouse lives in the local area: The local sheriff or a process server can deliver them in person, obtaining the proper signatures to show it was received.
If your spouse lives out of town or out of state: Divorce documents can be delivered via a sheriff's office employee or a process server in that area.
If you are unable to locate your spouse: If you do not have a valid address for your spouse, you can do a Constructive Service of Process. This involves putting a formal notice in the paper for 30 days, informing your spouse of the filing. You will also need to provide proof of the notice via an affidavit, which is filed with the court.
Once served, your spouse has 20 days to respond. If they fail to do so, you may be granted a summary judgment. This means that all facts and assertions made are accepted by the judge, who will issue a final order in the case. If they do respond, divorce negotiations will begin.
What Should I Do If I Am Served With Divorce Papers?
If you are served with divorce papers, do not panic or attempt to angrily contact your spouse. Contact our Fort Lauderdale divorce attorney instead. Steps we can take include:
Formally acknowledging receipt of the divorce petition and summons;
Drafting a counterclaim if your spouse is asserting marital misconduct or other issues that could impact your rights;
Identifying important matters in your case that must be resolved under the Florida Statutes, such as division of marital property, spousal support, and child time sharing;
Deciding on the best strategy in your case.
Let Us Help You Today
Whether you are considering a divorce or have already been served with a divorce petition, you can count on Fort Lauderdale divorce attorney Vanessa L. Prieto to provide the trusted legal guidance you need. Call or contact our office online and request a consultation today.