Should You Wait For The New Year To File For Divorce In Fort Lauderdale?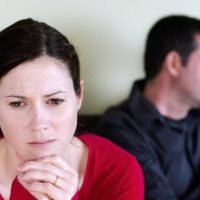 The end of the year is typically hectic. Amidst holiday celebrations, family gatherings, and work obligations, there may be time for little else. Unfortunately, if you are facing problems in your marriage, you are likely feeling less than festive. Filing for divorce at this time of year can be difficult. Should you wait until the new year? Our Fort Lauderdale divorce lawyer explains important issues to consider.
Advantages of Waiting For A New Year To File For Divorce 
If you are considering filing for a divorce in Fort Lauderdale, you may be wondering if now is the right time. The holidays are hectic and can be challenging enough, without dealing with potentially contentious legal proceedings.
There are some advantages to waiting for the start of a new year to file a divorce petition. These include:
Protecting your children: As a parent, you may be reluctant to ruin the holiday season for your children by announcing your plans to get a divorce.
Dealing with family: Family gatherings over the holidays are likely to be more tense and awkward if you file for divorce now.
Taking advantage of healthcare benefits: You may want to remain on your spouse's insurance throughout the end of the year when people are most likely to have met their deductibles.
Holiday bonuses and commissions: Under the Florida Statutes, you are entitled to a portion of all marital assets. Waiting until the new year ensures year-end bonuses and commissions are included in financial disclosures. 
Why It May Be Best To Act Now
Waiting for a new year to file for a divorce in Fort Lauderdale may be the best option in some situations. However, there are others in which waiting is not in your best interests. This includes:
If there are allegations of domestic violence: For your own safety, seek legal help immediately.
If you have concerns about your spouse hiding or depleting assets: Once you file for divorce, marital property is protected.
If they are guilty of marital misconduct: If your spouse is guilty of having affairs or other types of marital misconduct, it could entitle you to additional amounts in a divorce settlement. Remaining with them through the holidays could be seen as condoning the behavior, preventing you from bringing it up in future legal proceedings.
Another factor to consider is the waiting period for scheduling divorce hearings through the Broward County Court. If you file now, you are not likely to have to make a court appearance until after the beginning of the new year. However, it can help in getting a final divorce order by the start of spring.
Discuss Your Options With Our Fort Lauderdale Divorce Lawyer
Before making any decisions on when and if to file for divorce, reach out to our experienced Fort Lauderdale divorce lawyer to ensure your rights are protected. To discuss your options, contact the law office of Vanessa L. Prieto and request a confidential consultation today.
Sources:
leg.state.fl.us/Statutes/index.cfm?App_mode=Display_Statute&URL=0000-0099/0061/Sections/0061.079.html
browardclerk.org/Divisions/Family