Getting A Child's Point Of View: How Their Testimony Impacts Time Sharing In Fort Lauderdale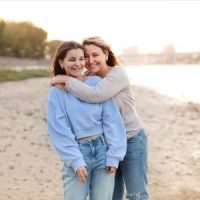 Some of the toughest, most contentious family law cases involve disputes over child time sharing. Legal proceedings can end up involving fierce battles over the amount of time each parent gets to spend with their children and rights on holidays, birthdays, and other special occasions. In gathering information from all sides, it makes sense to talk to those at the center. Find out how the law views the testimony of children in these cases and when it applies in Fort Lauderdale child time-sharing proceedings.
Can Children Testify In Contested Florida Child Time-Sharing Proceedings? 
When parents are divorced or unmarried, among the most difficult decisions they need to make include rights regarding child time-sharing. Under the Florida Statutes, both parents are generally encouraged to remain active and involved in the child's life and parenting plans are created based on all the various factors in the case.
In some situations, the parties involved are able to agree on these arrangements. In others, lengthy negotiations are required and the court may eventually have to intervene. A November 3, 2022 Forbes article explores the issue of having children testify as to their wants, needs, and perspective in this situation. While some states are more than willing to consider the child's testimony, depending on their age and maturity level, Florida law generally prohibits it unless the court determines it is relevant and absolutely necessary. This includes:
Bringing them to court for the purpose of testifying;
Obtaining a deposition, which basically involves asking questions and obtaining answers out of court but under oath;
Issuing a subpoena for the child, which requires them to attend hearings.
The Goal Is To Protect Children In Potentially Sensitive Legal Proceedings
The issue of allowing children to testify in Fort Lauderdale child time-sharing proceedings is addressed under Rule 12.407 of the Florida Family Law Rules. The goal is to protect the child's mental and physical health by:
Limiting their exposure to disputes involving parents;
Protecting them against sensitive and potentially hurtful information;
Preventing them from facing unreasonably stressful situations;
Avoiding having them bear the burden for any final decisions made.
Generally, children who are witnesses, potential witnesses, and relatives in a family court case can not be deposed or made to appear in court unless good cause is shown. However, in cases where their testimony is absolutely essential, they may be able to meet with the judge in chambers, either with or without the parents present.
Questions About Child Time-Sharing In Fort Lauderdale? Reach Out To Our Office Today
Child time-sharing proceedings are among the sensitive and potentially contentious legal matters dealt with in the family court. If you are involved in this type of dispute or have questions about making these arrangements, reach out to the law office of Vanessa L. Prieto. To request a consultation with our Fort Lauderdale divorce lawyer, call or contact us online today.
Sources:
leg.state.fl.us/statutes/index.cfm?App_mode=Display_Statute&URL=0000-0099/0061/Sections/0061.13.html
forbes.com/sites/patriciafersch/2022/11/03/when-can-children-testify-in-a-contested-child-custody-case/?sh=d74b477e52b9
casetext.com/rule/florida-court-rules/florida-family-law-rules-of-procedure/rule-12407-testimony-and-attendance-of-minor-child-effective-october-1-2022