Six Tips for Dealing With Marital Debts During Divorce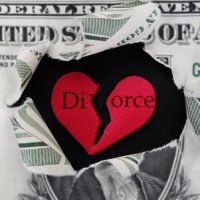 Over the course of your married life together, you and your spouse are likely to have accumulated a certain amount of marital debt. Whether this amount is large or relatively small, it is in your best interests to develop a plan for dealing with it before your divorce becomes final. This way, you can start your new life knowing exactly where you stand, without any unexpected surprises coming back to haunt you and jeopardizing your future financial security.
Dividing Marital Debts In Divorce 
Under Section 61.075 of the Florida Statutes, any assets or liabilities you and your spouse have accumulated over the course of your marriage will need to be dealt with and divided between the two of you before your divorce is granted. Even in an uncontested case in which you and your partner are parting amicably and you agree to the terms, it is important to have an experienced divorce lawyer representing you to ensure these debts are properly taken care of and that you do not end up paying more than your fair share.
The Florida courts are in favor of equitable property and debt division, which divides everything in a manner that is fair to both spouses, rather than just splitting it all down the middle. Factors that will likely influence how marital debts are divided in your case include:
Each spouse's income and earning potential;
Any career or educational sacrifices either of the parties made during the marriage, which may affect their income or future earnings;
Agreements concerning who will be in possession of property, such as being responsible for vehicle payments or who will live in the family home;
Each spouse's overall, individual contributions to increasing or decreasing the amount of debt.
Tips for Dividing Your Debts
There can be some very negative consequences for not dealing with jointly held debts during your divorce proceedings. In addition to negatively impacting your credit score and preventing you from obtaining loans, you will be liable for the balance in the event your spouse does not hold up their end of any payment agreements. CreditCards.com advises you deal with these matters before your divorce is final, and offers these suggestions:
Consolidate debts and pay off as many of them as possible in the months leading up to your divorce.
If you cannot pay off joint credit card debt or loans, consider an agreement in which you divide these accounts and transfer any remaining balance into one person's name.
Consider selling off any assets, such as second homes, boats, or other items, on which you still owe money.
If you have considerable debts that you and your spouse are simply unable to pay, consider filing for a joint bankruptcy before your divorce is final.
Contact Our Office Today for Help
To help ensure your rights and future interests are protected during your divorce proceedings, reach out and contact attorney Vanessa L. Prieto. Request a consultation with our Fort Lauderdale divorce lawyer to discuss your situation and the important issues involved in your case.
Resource:
creditcards.com/credit-card-news/help/dividing-credit-card-debt-divorce-6000.php