Divorce Pre-Planning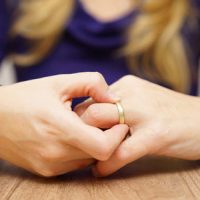 Most of us spend time planning before attempting to undertake a task, whether it involves a visit to the grocery store, going on vacation, or charting a course in your career. It makes sense to take this same approach when your marriage is in trouble and you are considering your options in terms of getting a divorce. As settlements you eventually make during this process have the potential to impact you for years into the future, taking the steps to prepare now is important.
Potential Issues In Your Divorce Case 
Under the Florida State Statutes, the only requirements for divorce are to have been a resident of the state for the previous six months and in a marriage that is irretrievably broken. This means that you and your spouse have differences that are impossible to reconcile and that any future attempts to address these problems, such as continuing in marriage counseling, would be futile. Once you have reached this point and file your divorce petition, it can be granted within a few months provided other issues have been addressed. These include agreements on the following:
How marital property and assets will be divided between you and your spouse;
Parenting plans and time sharing arrangements for any children of the marriage;
Provisions for child and spousal support, or alimony.
Unfortunately, these are likely to be the issues that can cause your divorce to drag out indefinitely, particularly in high asset or complex divorce cases.
Protect Yourself by Planning for Your Divorce Now
Whether you are experiencing problems in your marriage or have already taken the steps toward a marital separation, there are things you need to do now to protect yourself in future divorce proceedings. The Huffington Post advises that using a pre-divorce checklist can help you avoid mistakes that could cost you money and jeopardize your well being. To prevent this, go through this checklist and complete the following tasks;
Run a credit report to uncover any debts from your marriage that you may be unaware of.
Make an inventory of all real estate, personal property, and assets you and your spouse possess.
Keep a file of important financial documents, including credit card and loan statements, financial accounts, pension benefits, and any life insurance policies.
Open up a credit card in your name alone to reestablish your individual credit.
Begin having your own pay direct deposited into an individual account.
Have your mail sent to a P.O. box to protect your privacy.
Take advantage of any health, dental, or vision benefits you receive through your partner's insurance policy.
You may also want to check prices for housing in your area if you anticipate having to leave the marital home. If you have children, make a plan for how you will handle childcare arrangements and how much it will likely cost.
Let Us Help You Today
To find out more about how to protect yourself when problems in your marriage occur, reach out and contact attorney Vanessa L. Prieto and request a confidential, no obligation consultation to discuss your specific situation with our Fort Lauderdale divorce lawyer today.
Resource:
huffingtonpost.com/karen-covy/how-a-simple-divorce-checklist-can-keep-you-from-making-these-10-common-mistakes_b_8271322.html