How to Increase Your Chances of Success in Child Time Sharing Proceedings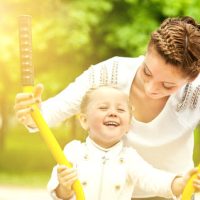 Issues concerning children are among the most sensitive dealt with in the Florida family court. Decisions made in these types of proceedings can impact your rights as a parent and your relationship with your child now and in the years to come. If you are involved in a child time sharing dispute with the other parent, there are steps you can take to now to increase your chances of success in future hearings.
Factors the Court Considers When Making Parenting Plans
Section 61.13 of the Florida Statutes outlines the rules and guidelines the court follows in disputes concerning the care and support of children. The primary goal of the judge in your case is to protect your child's best interests. In general, both parents are encouraged to play an active role in their child's life through joint time sharing arrangements, but there are factors that will influence the amount of your involvement in any parenting plan developed. These include:
The previous and current role you play in your child's life as a parent;
Your ability to nurture them and provide for their needs;
Your willingness to work with and cooperate the other parent in making arrangements that are in your child's best interests;
Any immoral conduct or reckless behavior you engage in that could put your child at risk.
Issues concerning any of the above could restrict your rights as a parent and result in a reduction of the amount of time you get to spend with your child.
Protecting Your Rights In Child Time Sharing Disputes
In negotiations, mediation, and court hearings concerning parenting plans and time sharings, your goal should be to show yourself as a responsible, mature parent capable of putting the child's needs first. To increase your chances of success, follow these co-parenting tips from Help Guide:
Set aside hurt feelings and anger you have towards the other parent and refrain from bad mouthing them, particularly in front of your child.
Show a willingness to cooperate with the other parent in time sharing arrangements, such as being punctual for meetings or when picking up or dropping off your child.
Go to a support group or talk to a friend about any unresolved conflicts you have, rather than using the child for emotional support.
Make sure your lifestyle reflects the priority you place on being a responsible parent and having your child remain a part of your life.
Be willing to set guidelines for communicating with the other parent, such as by phone or email, rather than passing messages through your child.
Contact Us Today for Help
When involved in legal disputes concerning your children, you need a professional, experienced Florida time sharing lawyer on your side to ensure your rights as a parent are protected. Call or contact attorney Vanessa L. Prieto online and request a no obligation consultation to discuss the issues involved in your case today.
Resource:
helpguide.org/articles/parenting-family/co-parenting-tips-for-divorced-parents.htm