Six Tips for Florida Child Time-Sharing Proceedings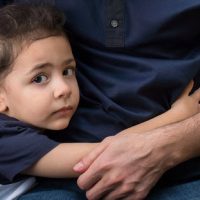 Time-sharing plans concerning children are among the most emotional and often hotly contested cases dealt with in the family court. Whether you are going through a divorce or are a single parent, these proceedings can be nerve wracking but losing your cool, making unreasonable demands, or otherwise behaving badly may put your rights in jeopardy. The following are tips designed to help you through the process.
Putting Your Best Foot Forward as a Parent In Court 
Under Section 61.13 of the Florida Statutes, the court aims at creating child time sharing plans, which allow both parties to play an active and engaged role in the child's life. Provided both parents are able to provide for the child's needs, the court may end up ordering a joint parenting plan.
Your attitude and behavior plays a major role in decisions made in your case. The following are six tips to help you put your best foot forward in these proceedings:
Keep calm. It is natural for parents to feel threatened or fear losing the relationship they have with their children, but behaving in a calm, collected manner is best when appearing in court. Getting angry or having other emotional outbursts will only reflect poorly on you.
Avoid making baseless accusations. While there are no doubt things you will want brought up about the other parent and their behavior, speak with your attorney first before shouting out accusations in court or in negotiations.
Keep your word. Be timely in your appearances at court proceedings and in meetings with the other parent and their attorney. Again, being late reflects poorly on your and could indicate a lack of seriousness about the process.
Be respectful of the other parent. While you may feel animosity towards the other parent, it is important to remain civil. As part of your child time sharing arrangements, you will be required to work with them closely and being unable or unwilling to do so could negatively impact your rights in these agreements.
Be willing to negotiate. In making time sharing arrangements, you and the other parent will be required to submit a parenting time plan. It is better to negotiate and to strike a balance that works for you and your child in these plans. Not doing so will require the court to issue an order based on the facts of the case, which may not be as beneficial to you or your child.
Put your child first. Avoid the temptation to want to punish or 'get back' at the other parent and put your child's best interests first. Remember that even someone who is not a good partner for you can be a good parent to your child.
Reach Out to Us Today for Help
When dealing with sensitive matters pertaining to your children, you need an experienced Fort Lauderdale child time sharing attorney on your side. To request a consultation to discuss your case and how we can help you, contact attorney Vanessa L. Prieto today.