Three Important Considerations when Creating a Parenting Plan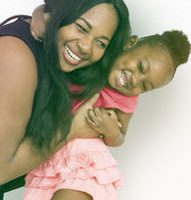 For single parents and those going through a divorce, creating a parenting plan is one of the most important matters you will attend to in your child time sharing proceedings. In general, these plans will form the basis for any court orders that are eventually issued. Once the order is in place, it can be difficult to change. Taking the time now to thoroughly review all aspects of your plan and to anticipate any future issues that may arise will pay off in the long run, helping to ensure your rights as a parent and your child's best interests are protected.
Address These Five Issues in Your Parenting Plan
Under the Florida Statutes, child time sharing arrangements are encouraged, allowing both parents to play an active and engaged role in the child's life. Of course, this depends on any circumstances in your specific case, such as the previous relationship each parent has with the child and their ability to provide for their needs.
Providing there are no issues which could put your child in jeopardy, both you and your former partner may develop a co-parenting plan, based on everyone's school, home, and work schedules. When creating this plan, it is important to address the following issues:
Parental responsibility. Florida parenting plans speak in terms of dividing parental responsibility. This includes the amount of time the child spends in each parents home, the amount of involvement each parent has in the child's school related and recreational activities, and the legal authority for making decisions on the child's behalf concerning areas such as their education, medical care, and religious upbringing. If appropriate, both parents may share in parental responsibility, but this requires them to be able to work together and communicate effectively with one another. If they cannot do this, it may be better for one parent to have sole decision making authority.
Time sharing: Child time sharing includes where the child primarily resides on a weekly basis, along with plans concerning weekends, holidays, school breaks, and family vacations. It is important to discuss these issues thoroughly with your attorney, and to create a calendar outlining plans for specific dates and occasions, rather than just leaving it to chance or counting on your previous partner to be reasonable in making accommodations. Include detailed arrangements for pickup and drop off times and locations, as well as provisions for when a parent cannot fulfill the obligation.
Payment of additional costs: While your arrangement will dictate any related child support order, you want to specify in your parent plan how added costs, such as recreational, social, or out of pocket medical expenses, will be paid.
Contact Us Today for Help 
For professional legal guidance in creating a parenting plan that protects both you and your child, reach out and contact the office of Vanessa L. Prieto We can arrange a consultation with our Fort Lauderdale child time sharing attorney to discuss the options available in your particular case.
Resource:
flcourts.org/core/fileparse.php/533/urlt/995a.pdf