Three Reasons To Consider A Postnuptial Agreement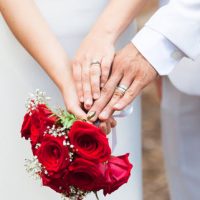 For many engaged couples and newlyweds, the idea of marriage is tied up in romantic notions of living happily ever after with the love of your life. While this may be true to some extent, the realities of day-to-day life make maintaining a healthy, successful union more of a partnership, with each party agreeing to certain terms and being willing to hold up their end of the bargain.
As part of your partnership, having a pre or postnuptial agreement in place may not seem very romantic, but these types of documents do play an important role in building trust and protecting the assets you have worked hard to secure. For couples who failed to see the need or were reluctant to bring up the topic before the wedding, it is important to be aware of the potential situations in which a postnuptial agreement might be a good idea.
Why Couples Opt For A Postnuptial Agreement

While most couples are familiar with the concept of a prenuptial agreement, postnuptial agreements are less well known. Similar in nature, these agreements spell out how assets and debts will be divided in the event of a death or divorce, but are entered into after a couple has been married, with no set time limit on when one can be drafted. According to a March 2016 Wall Street Journal report, postnuptial agreements have been gaining in popularity, and are often used for one of the following three reasons:

In The Event Of Marital Misconduct Or Infidelity

Whether in response to marital misconduct or as a way of deterring bad behavior, a postnuptial agreement can award assets to one of the parties should the other one have an affair. In addition, in cases involving heavy debts or squandered assets due to poor choices, such as a gambling or alcohol problem, the postnuptial agreement can help protect the innocent spouse and ensure they remain financially secure.
To Protect Family Businesses and Assets

For couples who are due to inherit money or a family business, a postnuptial agreement can help to appease and protect parents and other relatives against potential claims made by their child's spouse. The agreement can be drafted to explicitly exclude anyone not in the bloodline from claiming rights to any family business or inheritance in the event of death or divorce.
To Update An Existing Pre-Marital Agreement

As job situations change and the couple accumulates more wealth and assets, a postnuptial agreement is an effective way of updating any existing documents that were signed before the couple was married. Under the Florida Uniform Premarital Agreement Act, couples may amend, revoke, or abandon an existing prenuptial agreement in favor of a new agreement at any time, provided it is put in writing and signed by both parties.

Let Us Help You with Your Case
If you are contemplating a post nuptial agreement or changing an existing pre-nup, contact the Vanessa L. Prieto Law Offices, LLC  today. Our experienced Florida family law attorney can help guide you through the legal options available in your particular situation, while making sure your assets and interests are protected.
Resource:
wsj.com/articles/why-postnuptial-agreements-are-on-the-rise-1457616414