What To Expect In Your First Consultation With A Divorce Attorney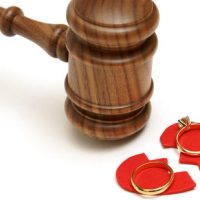 Contemplating the breakup of a marriage can be devastating emotionally, in addition to having serious financial consequences. It is common to have numerous unanswered questions regarding the details involved, particularly as they relate to any children you have or property you own.
At the Vanessa L. Prieto Law Offices, LLC, we understand the stress you are facing, and the impact divorce proceedings can have on every area of your life. We offer a free, confidential consultation to give you the opportunity to see how our attorney and staff can assist you, while getting many of your questions and concerns addressed.
Discussing Issues Related To Divorce

In Florida, divorce is referred to legally as the dissolution of marriage, and the guidelines are outlined under Chapter 61 of the Florida State Statutes. When you come in to meet our divorce attorney, we will discuss some of the details of your situation, and how the law might apply in your case. Common concerns most divorcing couples face include:
Division of marital property;
Alimony and spousal support;
Timesharing and parenting plans;
Financial responsibility for children of the marriage.
Florida is a no-fault divorce state, meaning that grounds such as adultery or habitual drunkenness are not required. At the same time, these circumstances can have an impact on issues pertaining to money, assets, and children, particularly if the behavior of your spouse had a negative impact on you, your child, or your financial situation.
In addition to getting your perspective on the break-up of the marriage and your goals in divorce proceedings, we will also discuss your partner's potential reactions. An adversarial attitude can complicate your divorce and extend the amount of time it takes, but it does not prevent you from filing for divorce or eventually having your divorce decree granted.
Interviewing Your Attorney
When choosing an attorney, you want someone who will act as a staunch legal advocate, while ensuring your rights and interests are protected. To ensure you make the right choice, Family Education recommends asking the following questions:
Where did you go to school, and how long have you been practicing this area of law?
What additional qualifications or certifications do you have?
How many clients have you represented, and is there client feedback I can review?
Will I be speaking with you directly, or will I deal primarily with your staff?
What types of divorce related disputes have you been successful in resolving?
What potential disputes or issues do you anticipate in my case?
You will also want to make sure fees are discussed up front, including the initial retainer for attorney services and any additional charges you are likely to incur.
Contact Our Florida Divorce Attorney Today
If you are going through a separation or contemplating divorce, contact the Vanessa L. Prieto Law Offices, LLC today. Our experienced Fort Lauderdale divorce attorney has been successfully fighting for the rights of clients for over 15 years. We pride ourselves on providing professional, personalized service, guiding you through a difficult time while saving you time and money.
Resource:
familyeducation.com/life/choosing-divorce-lawyer/how-interview-divorce-lawyer