Why Domestic Violence Reports Decrease Over The Holidays (And Why It Is Not A Good Thing)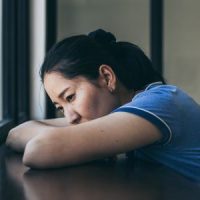 The holidays are one of the most fun and festive times of the year. Decorating, cooking, and family gatherings tend to keep people busy. Problems can fade into the background or, at least, get put off until after the New Year. Unfortunately, this creates hazards for people in abusive situations. Incidents of domestic violence in Fort Lauderdale often increase over the holiday season. However, reports tend to decline. If you or someone you love is at risk, our Fort Lauderdale divorce lawyer offers some practical tips that can help.
Domestic Violence And The Holiday Season 
Historically, domestic abuse reports decrease during the winter holiday season. According to the National Resource Center on Domestic Violence, calls to hotline numbers drop by more than 50 percent on Thanksgiving and Christmas and remain low throughout the holiday season.
Those unfamiliar with the dynamics in these situations and the stigma victims face might think these figures reflect a drop in domestic violence incidents. Unfortunately, this is not the case. While domestic violence is about power and control, there are a number of triggers that increase incidents over the holiday season:
Increased family demands: Abusers generally isolate victims from their families. Invites over the holiday season could create problems.
Increased social obligations: Abusers tend to feel threatened by social obligations, particularly if only their spouse is invited.
Increased financial pressures: Financial pressure to entertain and buy holiday gifts can aggravate an already volatile situation.
Increased pressure in regards to 'holiday spirit': Abusers will use anything to crush the spirit of their victims. Mocking them and denying simple pleasures are common behaviors during the holiday season.
Dealing With Domestic Violence Over The Holidays
If you know of someone in a potentially abusive situation, reach out to them over the holidays. They are likely to feel even more isolated now and may be reluctant to ask for help, due to not wanting to put a damper on other's spirits.
If you are in an abusive situation, you do not need to suffer in silence during the holiday season or expose yourself to additional danger. Domestic violence counselors are available to help, as are the local police. Our experienced Fort Lauderdale domestic violence attorney is here as well and can take legal action to protect you. This includes assisting you in obtaining an Injunction for Protection Against Domestic Violence, otherwise known as a restraining order, which provides the following benefits:
Requires the abusive party to vacate the home and prohibits them from otherwise contacting you;
Grants you certain rights to marital property and helps to protect your children;
Requires the abuser to pay alimony or child support;
Requires that they attend counseling, report to the court, and take other actions in being accountable for their behavior.
Contact Our Fort Lauderdale Domestic Violence Attorney Today
If you are in an abusive situation, help is available. Call or contact the law office of Vanessa L. Prieto online and request a confidential consultation with a Fort Lauderdale domestic violence lawyer today.
Sources:
vawnet.org/sites/default/files/assets/files/2016-11/TAGuidance-DVHolidays2011.pdf
flcourts.org/content/download/403225/file/980a.pdf