Bündchen And Brady: How To Resolve Divorce Disputes Quickly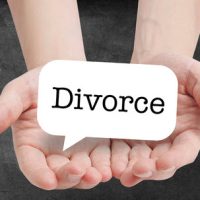 There were rumors of trouble in the marriage of Tampa Bay Buccaneers quarterback Tom Brady and his supermodel wife, Gisele Bündchen, for years. By the time they officially filed for divorce in late October, it came as no surprise. However, what was somewhat shocking was how quickly they resolved the situation. Our Fort Lauderdale divorce lawyer shares pertinent details regarding and examples from their case for resolving a divorce quickly.
Football Blamed For The Downfall Of Their Marriage 
Tom Brady may be the GOAT (greatest of all time) on the football field but when it came to marriage, his wife was not a fan. She had serious problems with the physical demands of the sport, the way it dominated their schedules, and the amount of time it took him away from their family.
Rumors of a breakup had been swirling for years, as Brady went back and forth on the issue of retiring. When he 'unretired' and returned for the 2022 season, problems in the marriage accelerated. While avoiding negative press, and after an attempt at a reconciliation in the Bahamas in August 2022, CBS sports reports confirmed the couple were maintaining separate residences.
Both Brady and Bündchen hired divorce lawyers in early October and by the end of the month, the football player made a formal announcement. He and his wife of 13 years were officially divorced and had been able to resolve the situation 'amicably'.
Resolving A High-Profile Divorce Amicably
The Brady/Bündchen divorce is one of the least contentious high-profile cases in recent years. Page Six ran a story right before the divorce was final, saying things were getting nasty. However, the problem did not center around the couple's two children, as is often the case. They were able to agree on child time-sharing, but dividing their multi-million dollar empire was a more complex issue.
In the end, they were able to reach a settlement. Brady retained the right to their $17 million home on Biscayne island (known as the Billionaire Bunker), while Bündchen got an $11.5 million mansion across the bay. Their situation provides insights on how to keep a potentially contentious divorce amicable:
Avoid negative comments about your spouse or the situation in public and on social media;
Respect each other as parents and work together to protect the best interests of your children;
Work on reconciling, if you want, but know when to finally call it quits;
Be reasonable when it comes to property settlements and avoid petty disputes that only drag out legal proceedings.
Request A Consultation With Our Fort Lauderdale Divorce Attorney
If you are experiencing problems in your marriage and are considering filing for a divorce, reach out to Fort Lauderdale divorce lawyer Vanessa L. Prieto. We provide trusted legal guidance throughout the process, helping to resolve your case in the most effective and efficient manner possible. Call or contact our office and request a consultation today.
Sources:
cbssports.com/nfl/news/tom-brady-gisele-bundchen-timeline-reflecting-on-their-relationship-divorce-being-finalized/#:~:text=Tampa%20Bay%20Buccaneers%20quarterback%20Tom,B%C3%BCndchen%2C%20have%20filed%20for%20divorce.
pagesix.com/2022/10/21/tom-brady-and-gisele-bundchens-divorce-is-getting-nasty/