Will My Small Business Be Affected By A Divorce?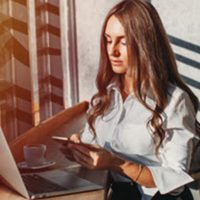 Having a small business is a goal for many people. If you are a small business owner, it is an asset you need to protect, particularly if you are contemplating getting a divorce in Fort Lauderdale. If you started your business during your marriage or your spouse was involved in any way, there is the potential for it to be subject to equitable division in your divorce. Our Fort Lauderdale divorce lawyer explains how the law applies and some options available.
Florida Divorce Laws: Determining Whether Your Business Is Marital Property
As a small business owner, regardless of your profits, it is important to be aware of how your rights regarding ownership could be impacted by divorce. Under the Florida Statutes, all marital property and assets are subject to equitable division. Equitable division means that rather than splitting everything evenly between you and your spouse, the judge will consider factors such as each person's income, their individually owned property, and their contributions to the marriage.
If you began your business at any point after getting married and prior to filing for a divorce, it can be considered marital property. This includes:
The name of your business, your logo, and any trademarked processes;
Any websites you own, including pages on online markets such as eBay or Etsy;
Tools, technology, or other business supplies;
Inventory and display items.
Even if you started your small business prior to your marriage, your spouse could be entitled to a share in a divorce if they contributed time or money to it during the time you were together.
Options For Dealing With Your Small Business In A Fort Lauderdale Divorce 
 When getting a divorce in Fort Lauderdale and filing financial disclosures through the Broward County Court, you are required to include your small business for the purposes of equitable division during divorce. However, you do have options when it comes to protecting yourself, the business, and your ownership interests:
Provide documentation detailing all business-related debts: The same as with marital property, marital debt must be divided in a divorce as well. Your spouse may be willing to trade ownership rights to be excluded from paying this debt.
Consider what you might be willing to trade: Equitable division involves negotiations. There may be certain property or assets you are otherwise entitled to that you can trade for sole ownership of your business.
Get a professional valuation: It is important to be aware of exactly what your business is worth. This is important in negotiations and will benefit you in the event you decide to either sell or buy your spouse out.
Discuss Your Options With Our Fort Lauderdale Divorce Lawyer
Just because your business is small, it is still subject to equitable division in divorce proceedings. To protect it and your ownership rights, reach out to the law offices of Vanessa L. Prieto. Call or contact our Fort Lauderdale divorce lawyer online today and request a consultation to discuss your options.
Sources:
leg.state.fl.us/statutes/index.cfm?App_mode=Display_Statute&URL=0000-0099/0061/0061.html
browardclerk.org/Divisions/Family