Child Time Sharing In Fort Lauderdale: Four Common Mistakes When Making A Parenting Plan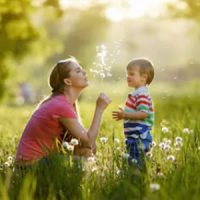 Child time-sharing is encouraged in cases involving single parents or when going through a divorce from your spouse. In making these arrangements, parenting plans are used to determine the rights and responsibilities of each party. Once a final order is issued, you are required to follow it. In making these plans, the following are four common mistakes that our Fort Lauderdale child time-sharing lawyer can help you avoid.
Not Addressing Legal Rights In Making Decisions On Behalf Of The Child 
Under the Florida Statutes, child time-sharing arrangements are generally encouraged in cases of divorce or single parents and allow both parties to remain active and involved in the child's life. Much of the focus is on the amount of time the child spends in each parent's home.
However, it is important to consider who has legal rights in making decisions on the child's behalf, such as regarding their education, religious upbringing, health care, or other important matters. This should be included as part of your parenting plan.
Not Addressing How Communication Is Handled 
Communications are often a point of contention between divorced or unmarried parents. It is important to specify in advance how you and the other party will communicate with each other on important matters to avoid potential problems. You should also include provisions regarding parent/child communications. This can prevent the other parent from calling or constantly texting while the child is in your care. 
Not Including Provisions For Unexpected Events 
Unexpected events happen. People run late, have to work overtime, cars break down, and children get sick. This is one of the most common sources of conflict. Your parenting plan should include provisions on how unexpected events and emergency situations will be handled. 
Not Specifying How Disputes Will Be Resolved 
Our Fort Lauderdale child time-sharing lawyer can work with you in addressing the above and other important issues in creating a parenting plan, with the goal of preventing potential disputes. However, it is still important to include how any future problems should be resolved and when it may be necessary to return to court.
To Find Out More About Parenting Plans In Florida, Contact Our Fort Lauderdale Child Time-Sharing Lawyer
As a single parent or when going through a divorce In Florida. child time-sharing arrangements outline the rights and responsibilities of both parties and play a major role in ensuring you remain active and involved in your child's life. However, failing to include important provisions in your parenting plan could create problems at a later date.
To find out more about parenting plans in Florida and the options that are available when creating one in your particular case, reach out to Fort Lauderdale divorce lawyer Vanessa L. Prieto. We have years of experience successfully representing clients and providing trusted legal guidance you can count on. Call or contact us online today to request a consultation.
Sources:
leg.state.fl.us/statutes/index.cfm?App_mode=Display_Statute&URL=0000-0099/0061/Sections/0061.13.html
flcourts.org/Resources-Services/Office-of-Family-Courts/Family-Courts/Family-Law-Forms/Parenting-Plan-12.995-Forms-A-C/Parenting-Plan