Re-Examining Your Self Image After Divorce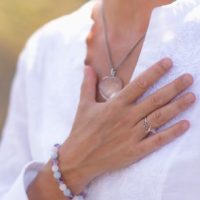 Going through a divorce is a life-changing event. In the aftermath, juggling the demands of your new life can be challenging, particularly when still suffering negative effects of your break-up. It is a good time to re-examine your self-image and consider what positive changes you want to make. Our Fort Lauderdale divorce lawyer offers some suggestions to help you through the process.
Common Issues Concerning Self-Image After Divorce 
The break-up of a marriage is never pretty. Once you make the difficult decision to separate from your spouse, going through divorce proceedings in the Broward County Family Court can be challenging as well. You may face legal battles with your former partner. In an effort to get the best possible settlement, they may attempt to portray you in a negative light or you may need to bring up painful incidents you would otherwise prefer to forget.
You can count on our Fort Lauderdale divorce lawyer to defend and protect you throughout this process, but it can still take a toll on your self-image. Issues that are common in the aftermath include:
Feelings of low self-worth due to comments and attitudes on the part of your spouse;
Distrust of other people and fear of entering into relationships or new situations;
Doubts about your talents and abilities;
Financial insecurity and fears over whether you will be able to provide for yourself and your children.
Re-Building Lost Confidence After Divorce 
Having an experienced Fort Lauderdale divorce attorney on your side can help prevent major changes in lifestyle and protect your rights regarding property, children, and spousal or child support payments. However, even after obtaining the best possible results in your final divorce order, you may still find yourself struggling with your self-image.
Re-examining your attitudes about yourself and your abilities in the aftermath of a divorce can help in rebuilding any lost confidence suffered during your break-up. Psychology Today offers these tips:
Reframe how you think about your divorce: Rather than seeing it as a failure, remind yourself how brave you were to make a positive change.
Realize divorce recovery takes time: Give yourself the time you need to grieve your losses and to adjust to a new situation.
Remember that feelings are not facts: If the problems in your marriage left you feeling unattractive and unlovable, remind yourself of the truth-that these are just temporary feelings and not facts.
Get the support you need: Gather friends and family around you, take care of yourself, make it a point to rediscover hobbies and interests, and do not hesitate to seek professional help if needed.
Our Fort Lauderdale Divorce Lawyer Is Here To Help 
If considering a divorce, reach out to Fort Lauderdale divorce lawyer Vanessa L. Prieto for help. We offer caring support and trusted legal guidance throughout the process, along with the professional representation you need to obtain the best possible settlement. To request a consultation, give us a call or contact our office online today.
Sources:
browardclerk.org/Divisions/Family
psychologytoday.com/us/blog/constructive-wallowing/201608/7-ways-get-your-self-esteem-back-after-divorce