Parental Alienation: How It Can Impact Child Time-Sharing In Fort Lauderdale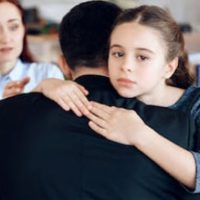 For divorced or single parents, fighting over children and the right to spend time with them is an unfortunately common problem. One parent may even resort to actions designed to turn the child against the other parent to get the upper hand. When making child time-sharing arrangements in Fort Lauderdale, this is referred to as parental alienation. Find out more about this troubling behavior and how it can impact your rights and relationship with your child.
What Is Parental Alienation? 
Under the Florida Statutes, child time-sharing arrangements are generally encouraged by the court in cases of divorce or unmarried parents. Creating a parenting plan allows both parties to remain active and involved in the child's life. However, one of the parents may resist cooperating due to hard feelings against their former partner and general fears over losing control of the situation or their child. This is when issues with parental alienation often arise.
Parental alienation is a legal term that refers to actions one parent takes to turn their child against the other. Common examples include:
Telling the child the other parent is responsible for the break-up of the family;
Creating problems and then blaming the other parent for them;
Making themselves out to be a victim in any interactions concerning the children;
Attempting to 'buy' the child through excessive gifts or by giving them large amounts of money;
Being overly permissive while making the other parent seem unreasonable and overly strict.
Preventing Parental Alienation When Making Child Time-Sharing Arrangements In Florida 
Parental alienation can have major impacts on child time-sharing arrangements in Florida. As a result of the other parent's efforts, your child may refuse to listen, be reluctant to visit, contact the other parent constantly when in your care, or otherwise rebel against you. Sadly, it can end up impacting your relationship with your child both now and for years into the future.
If you suspect parental alienation is an issue in your case, reach out to our Fort Lauderdale child time-sharing attorney as soon as possible. We can take actions to prevent it, including:
Protecting your legal rights as a parent in child time-sharing proceedings in the Broward County Court;
Including provisions in parenting plans prohibiting undue influence over the child and setting limits on communications between parents;
Gathering the evidence need to prove parental alienation is occurring;
Taking your case back to court and requesting changes in existing child time-sharing arrangements, limiting the other parent's rights and influence over your child.
Reach Out To Our Fort Lauderdale Child Time-Sharing Lawyer Today
Parental alienation is a serious and unfortunately common problem in child time-sharing proceedings. As it could impact your relationship with your child for years into the future, it is important to take immediate action if you feel the other parent is attempting to turn them against you.
To protect your rights in this situation, reach out to Fort Lauderdale divorce lawyer Vanessa L. Prieto. Call or contact us online and request a consultation to discuss your options today.
Sources:
leg.state.fl.us/statutes/index.cfm?App_mode=Display_Statute&URL=0000-0099/0061/Sections/0061.13.html
browardclerk.org/Divisions/Family