Worried About Breaking News Of Divorce To Adult Children? We Can Help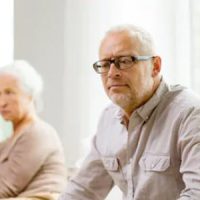 Getting a divorce is never easy but can be particularly challenging for older adults. While so-called 'gray divorce' is increasingly common, it still involves making some major adjustments. One of the issues you are likely to face involves telling adult children. Our Fort Lauderdale divorce lawyer can help you through this challenging time.
Gray Divorce: Common Concerns Among Adult Children  
News of a divorce can come as a shock in any situation, particularly when it concerns older adults. However, it is increasingly common and there is even a term for it: gray divorce. According to Forbes, gray divorce typically involves couples who are over 50 and may have spent many years building a life together. It can happen due to recent problems or simply growing apart over the years.
One of the big issues in this situation often involves telling adult children. Some of the concerns they are likely to have include:
Being unaware of problems between you and the other parent;
Wondering whether your decision is misguided, a passing phase, or if you are otherwise making a mistake;
Fears over your health, general well-being, and whether you will be able to provide for yourself in the aftermath;
Practical concerns over how you will support yourself and adjust to life single;
Questions regarding how your divorce will impact holidays, family vacations, visits with grandchildren, and other special situations.
Addressing Questions And Concerns From Adult Children 
When speaking with children of any age about a divorce, timing is important. Whether they are young or old, make it a priority that they hear it from you, rather than other family members or friends. However, before having this discussion, make sure you have made a firm decision and discussed it with your spouse. It is also a good idea to discuss your options with an experienced Fort Lauderdale divorce lawyer as well, before breaking the news.
We provide trusted legal guidance on how the Florida Statutes are likely to apply in your situation and in determining a response to common questions and concerns that adult children are likely to have. Practical matters we can discuss before you break the news of a divorce to your adult children include:
Equitable division: You are entitled to a fair share of all property and assets during your marriage. However, debts will need to be divided as well.
Retirement benefits: These are also subject to equitable division in divorce proceedings and can help ensure you are provided for.
Spousal support: You may be entitled to spousal support in a gray divorce, particularly if you make significantly less than your spouse.
Request A Consultation With Our Fort Lauderdale Divorce Lawyer Today
Breaking the news of a divorce to adult children is always difficult. As an experienced Fort Lauderdale divorce lawyer, Vanessa L. Prieto helps make these conversations a bit easier by addressing common concerns. To request a consultation, give us a call or contact our office online today.
Sources:
forbes.com/sites/heatherlocus/2021/08/12/straight-talk-on-gray-divorce–preparing-to-go-it-alone-after-50/
leg.state.fl.us/statutes/index.cfm?App_mode=Display_Statute&URL=0000-0099/0061/0061.html