10 Ways To Take Care Of Yourself When Going Through A Divorce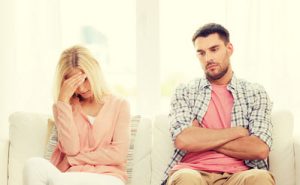 The breakup of a marriage is a painful and often traumatic process, even when both parties agree on the terms. Your living situation has changed, as have relationships with friends and family members, while your financial future may be unsure. When filing for divorce and going through the accompanying proceedings, it is easy to get overwhelmed by the changes and ignore your physical and emotional health. Our Ft. Lauderdale divorce attorney understands what a stressful time in your life this can be. As part of our commitment to guiding you through this process, we have collected the following facts and tips to help you take the extra steps needed to take care of yourself during this time.
The Impact Of Divorce
It is natural to feel isolated from family or friends when going through a divorce, but it is important to know you are not alone. According to the American Psychological Association (APA), nearly a quarter of all marriages fail by the five-year mark, while close to half end in divorce at some point over the next fifteen years. It is important to understand that any feelings you are experiencing are normal, and that they will eventually pass as you continue to heal. Emotions that are common at the end of a marriage include the following:
Feeling angry, irritable, and short tempered;
Feeling overwhelmed by grief, and bursting into tears at certain triggers;
Feeling anxious about the future and your ability to cope;
Feeling afraid of being alone, or of getting into another relationship.
10 Tips For Taking Care of Yourself During Your Divorce
While all of the above feelings are normal, there are ways to deal with them that can lessen their impact in your health. HelpGuide recommends the following tips for taking care of yourself during your divorce:
Discuss your feelings with a counselor or someone you trust;
Spend time with friends who love and support you;
Pay attention to your own needs and be kind to yourself;
Develop a routine and stick with it;
Avoid making any big changes, such as moving or getting a new job;
Eat healthy, and get plenty of rest;
Avoid relying on alcohol, drugs, or food to cope;
Take up a new hobby or interest;
Get plenty of fresh air and exercise;
Remind yourself that you do have a future and will move on from this.
In time and with a little effort and encouragement, you will be able to accept what happened and perhaps even acknowledge your part in it. Much of what you are feeling is simply part of the process of getting to a happier and more contented place.
Contact Florida Divorce Attorney Vanessa L. Prieto Today

If you or someone you love is contemplating a divorce, contact Vanessa L. Prieto Law Offices, LLC today. Our experienced Florida divorce attorney provides the professional legal representation you need to ensure your rights and interests are protected, while offering the comprehensive, caring client service you deserve.
Resource:
apa.org/helpcenter/healthy-divorce.aspx