Jolie-Pitt Celebrity Divorce Defies National Parental Timesharing Trend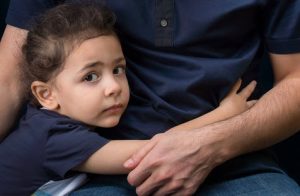 Regardless of whether or not you follow celebrity gossip, it is hard not to have heard the news regarding the Brad Pitt-Angelina Jolie split. The couple made headlines for their unorthodox family life as much as for their movies, traveling the globe to adopt four different children from impoverished nations, while also giving birth to twins of their own. In late September, news broke that Jolie had filed for divorce, and defying current co-parenting trends, was seeking sole custody of their six children.
Florida ruled out the words 'custody' and 'visitation' from divorce proceedings almost ten years ago, in favor of establishing timesharing and parenting plans, while other states have followed suit in the years since. Is timesharing always in the best interests of the child? While most experts would say yes, there are situations in which children may be better off spending the majority of time with one parent.
Determining the Best Interests Of The Child
According to a September 2016 Time report on shared parenting, experts agree that it is the best interests of children to develop close and meaningful relationships with both parents equally.  For couples who have divorced, the best way to accomplish this is through time sharing plans. Two heads are better than one when it comes to solving problems, and studies show that children whose parents participate in timesharing are 35 percent less likely to develop depression and stress related illnesses then children who primarily live with one parent.
At the same time, there are situations where a parent may want to shield their children from the potentially dangerous or destructive behaviors of their former spouse. In the Jolie-Pitt case, Jolie is requesting sole custody of the couple's six children on the grounds that it is best for her family's health, while rumors swirl concerning Pitt's allegedly excessive use of alcohol and drugs.
Legal Considerations for Florida Parenting Plans
Under Section 31:13 of the Florida State Statutes, the court is in favor of shared responsibility of the child and timesharing between both parents, unless it would put the child's health and welfare in jeopardy. Factors that could affect the court's decision include the following:
A conviction of a misdemeanor in the first degree or greater crime;
A conviction for domestic or sexual violence;
Lack of moral fitness on the part of one of the parents, such as untreated alcohol or drug abuse or other destructive or dangerous behaviors;
Untreated mental health issues that would prevent the parent from providing the care the child needs;
Evidence of any type of child abuse, neglect, or abandonment.
Depending on the circumstances, the court could restrict the amount of time the parent is permitted to spend with the child, such as limiting overnight stays, or require that time spent with the child is supervised by a responsible third party.
Let Us Assist You Today

Are you or someone you care about going through divorce proceedings involving children? Contact Vanessa L. Prieto Law Offices, LLC today. Our experienced Florida divorce attorney can advise you on the laws concerning parental timesharing in our state, while assisting you in developing a parenting plan that is in the best interests of you and those you love.
Resource:
time.com/4512797/brangelina-shared-custody-divorce/