5 Questions To Ask Before Hiring A Fort Lauderdale Divorce Attorney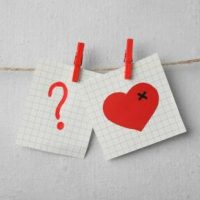 If you are experiencing problems in your marriage and considering a divorce, it is important to discuss the situation with an experienced legal professional. A Fort Lauderdale divorce attorney can help protect your rights, advising you on issues likely to arise in your case and outlining options available. Wondering how to pick the right person? The following are 5 questions to ask.
How To Find The Right Divorce Attorney For You
Going through a divorce can have major impacts on you now and in the future. Rather than attempting to navigate the process yourself or looking for divorce information online, the best way to protect yourself and get the information you need is to speak with an experienced divorce attorney.
Among the first things to look for is someone who does not require you to wait months for an appointment and provides a no-obligation consultation. During your initial visit, ask them these questions: 
How long have you been a divorce attorney in Fort Lauderdale? 
In addition to wanting someone who has general experience in handling Florida divorce cases, you want someone who has practiced in the area long enough to be familiar with other local attorneys, mediators, and judges, as well as Broward County Family Court procedures.
What types of cases do you handle?
Are you and your soon-to-ex parents or business owners? Do you own significant amounts of property? Have you been married for decades or just a few years? All of these cases can present unique challenges. Make sure the divorce attorney you choose has a thorough knowledge of how the Florida Statutes are likely to apply in different situations.
What are your thoughts on mediation, collaborative divorce, and marital settlement agreements?
Mediation, collaborative divorce, and marital settlement agreements provide a way to resolve divorce-related issues without having to go to court. This can save you time and money, helps protect your privacy, and allows for a more customized settlement.
How long will it take to resolve my divorce case?
This is something of a trick question. As the amount of time it takes to resolve a divorce depends on all the details in the case and the various issues that must be resolved, the best answer in terms of timeframes will be a broad estimate.
How will we communicate?
You want a Fort Lauderdale divorce attorney who is readily available to answer questions, address concerns, and provide updates on your case. They should be able to give you details on how you will communicate, how often you are likely to hear from them, and who else in their office you may end up speaking with
Contact Our Fort Lauderdale Divorce Attorney
At the law office of Vanessa L. Prieto, we provide the highest quality client service and have extensive experience handling different types of divorce cases. To get trusted legal guidance and answers to important divorce-related questions, call or contact our office online and request a consultation with our Fort Lauderdale divorce attorney today.