Three Factors That Could Cause An Increase In Domestic Violence In Fort Lauderdale During Winter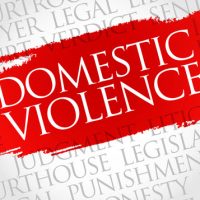 The holiday season was barely over before local stores started putting out Valentine's Day cards and candy. While hearts and flowers may be on the minds of some couples, this time of year could create additional problems for others. Domestic violence is about control and intimidation and can happen in any situation. However, the following are three factors that could increase the risk of domestic violence In Fort Lauderdale this winter.
Factors That Increase The Risk of Domestic Violence
According to the Florida Department of Children and Families, more than 100,000 cases of domestic violence are reported each year. There is speculation that, in general, domestic violence increases during winter. The following are three factors that could increase risks in the month ahead:
The COVID Pandemic
COVID continues to wreak havoc in Florida and across the United States. Figures for Broward County alone show a total of more than 560,000 cases and over 5,000 deaths. The Omicron variant, while generally less severe than other strains, spreads quicker and is taking a heavy toll.
Florida Governor Ron DeSantis has vowed to keep schools and businesses open, but many adults and children are under quarantine due to testing positive or having close contact with someone who did. Experience from earlier in the pandemic indicates that one of the ramifications of outbreaks and the isolation of quarantine is an increase in domestic violence rates.
Decreases in Business/Income
Having to take time off due to being quarantined can result in significant losses of wages. It is also happening when people are typically faced with holiday bills and a generally slower time of year. While the warm weather still brings many tourists to Fort Lauderdale, it is not nearly as busy as spring break or the summer months. Increased stress over money and financial problems correlate with domestic violence risks.
Football Season/Superbowl Sunday
It is a myth that Superbowl Sunday is the most dangerous day of the year in terms of domestic violence. However, the Miami Herald reports that there is a general spike in emergency calls during this event and overall throughout the football season. Part of the problem is a general increase in aggression during games. The other is fallout from overindulgence in alcohol and frustrations due to gambling.
Get Help For Domestic Violence In Fort Lauderdale
Domestic violence does not happen due to being quarantined, suffering financial problems, or losing football games. It happens because the abuser wants to control and intimidate the victim. It can happen at any time of year, but it is important to be alert for risk factors.
If you or someone you care about is at risk, help is available. At the law office of Vanessa L. Prieto, we help to protect people in this situation, providing the caring support they need while guiding them in the legal actions available. To request a confidential consultation, reach out and call or contact our Fort Lauderdale domestic violence attorney online today.
Resource:
account.miamiherald.com/paywall/subscriber-only?resume=239584138